On December 8, 2022, the Creative team of Van Tay Media had the opportunity to attend the training inhouse session of Mr. Huy Nghêu – ACD at Creative Hunts – with the topic "How to host a brainstorm meeting".
The training session took place at Van Tay office at 96 Le Van Duyet Street for more than 1 hour with 25 participants (offline and online). With Mr. Huy Nghêu's sharing through accumulated experience and examples by lively showcases, the participants have gained a lot of useful knowledge to apply to their work.
Brainstorming is a process that requires thorough preparation of the whole team, the ability to exploit the participation factor of the host, teamwork spirit… and of course, some tips to help "stimulate" brainstorming.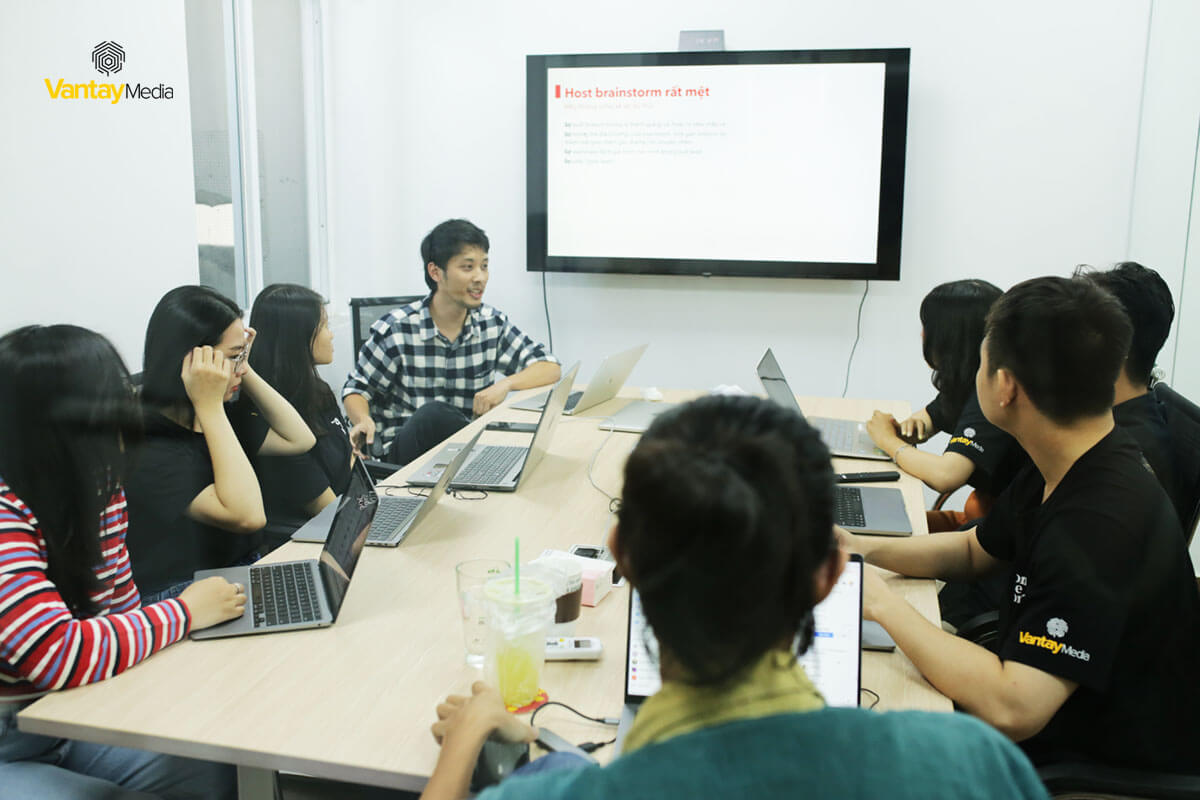 The training session started with excitement – Offline members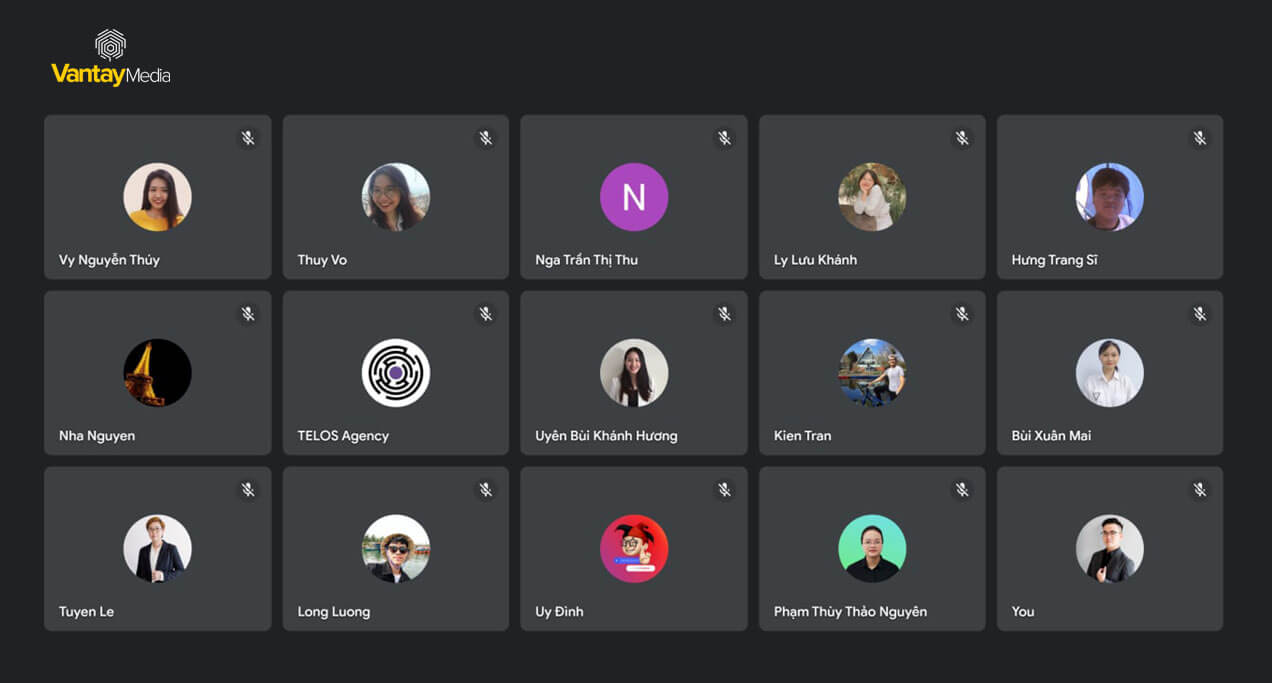 Online members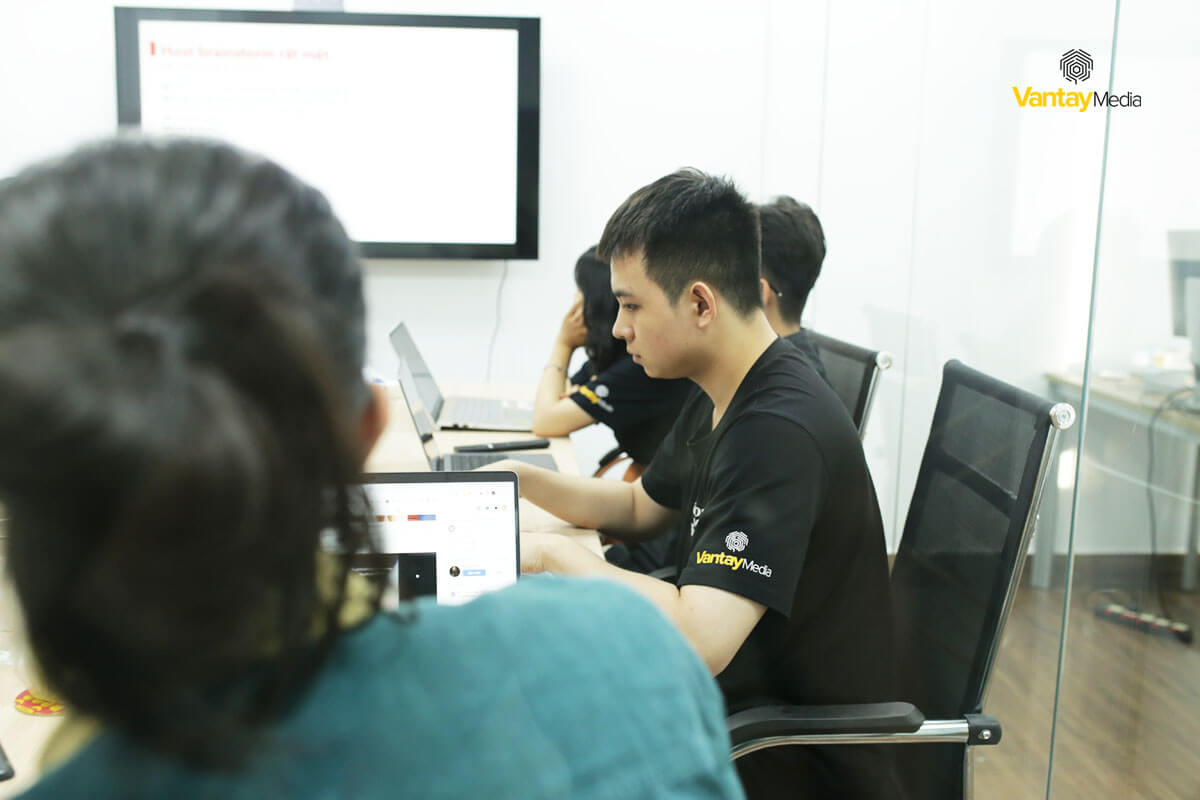 Focus on listening and taking notes during the training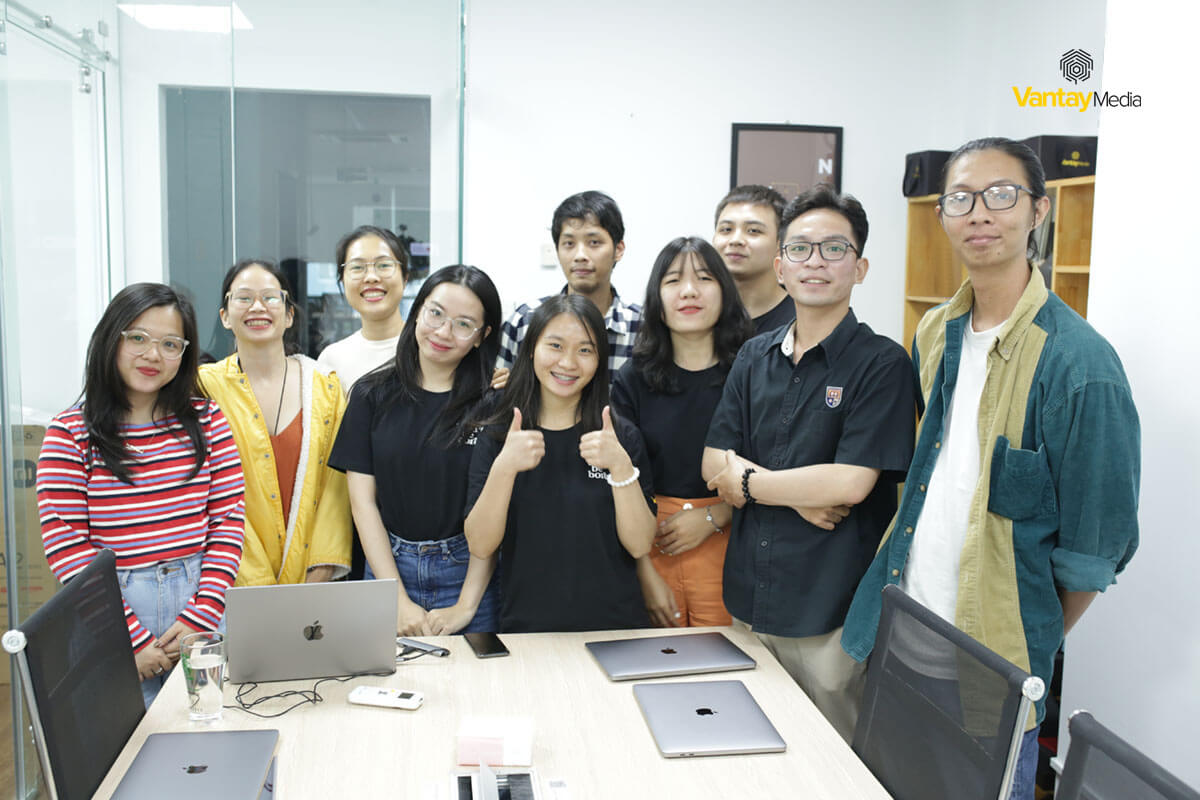 Take a photo together after the training inhouse session
Related articles