Goodbye and thank 2020 for a year of challenges which creates an infinite motivation and helps each of us love this life more.

Let's review all the past things, Van Tay had a precious time together at the Year End Party 2020 on 31st January 2021.
At 12:15 p.m., when all members gathered, the equipment was neatly arranged, and the driver happily drove off to the venue. Despite meeting each other for the second time, The Golden Villa still brought us many unexpected experiences. The fresh suburban atmosphere along with the leisurely pace of life helps dispel all worries.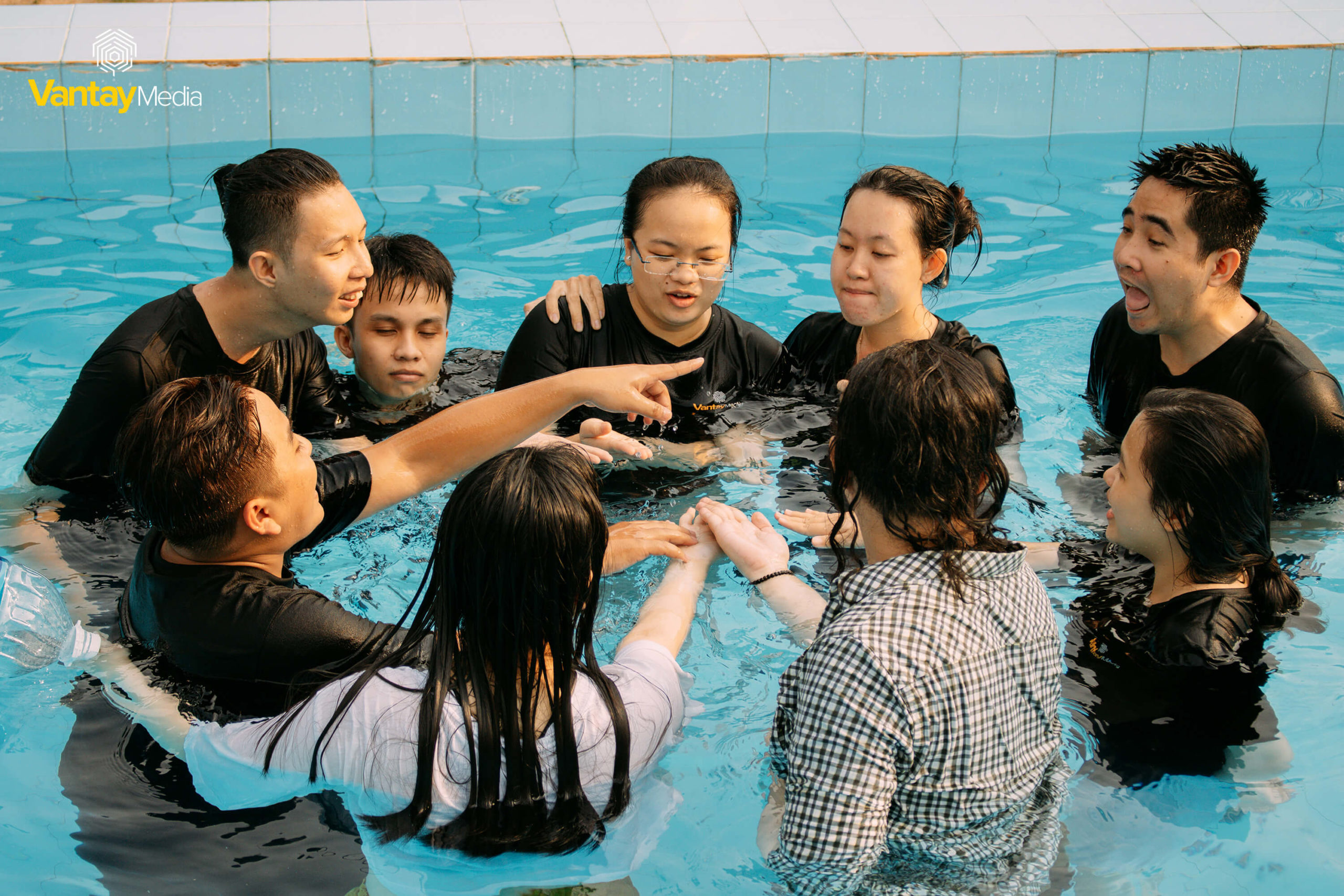 Underwater games
It kicked off with an exciting series of underwater games. The early spring sunlight spread and covered the rows of green trees while the wind fluttered with the crimson bougainvillea branches. Crunchy laughter mixed in the bustling music aroused the whole countryside.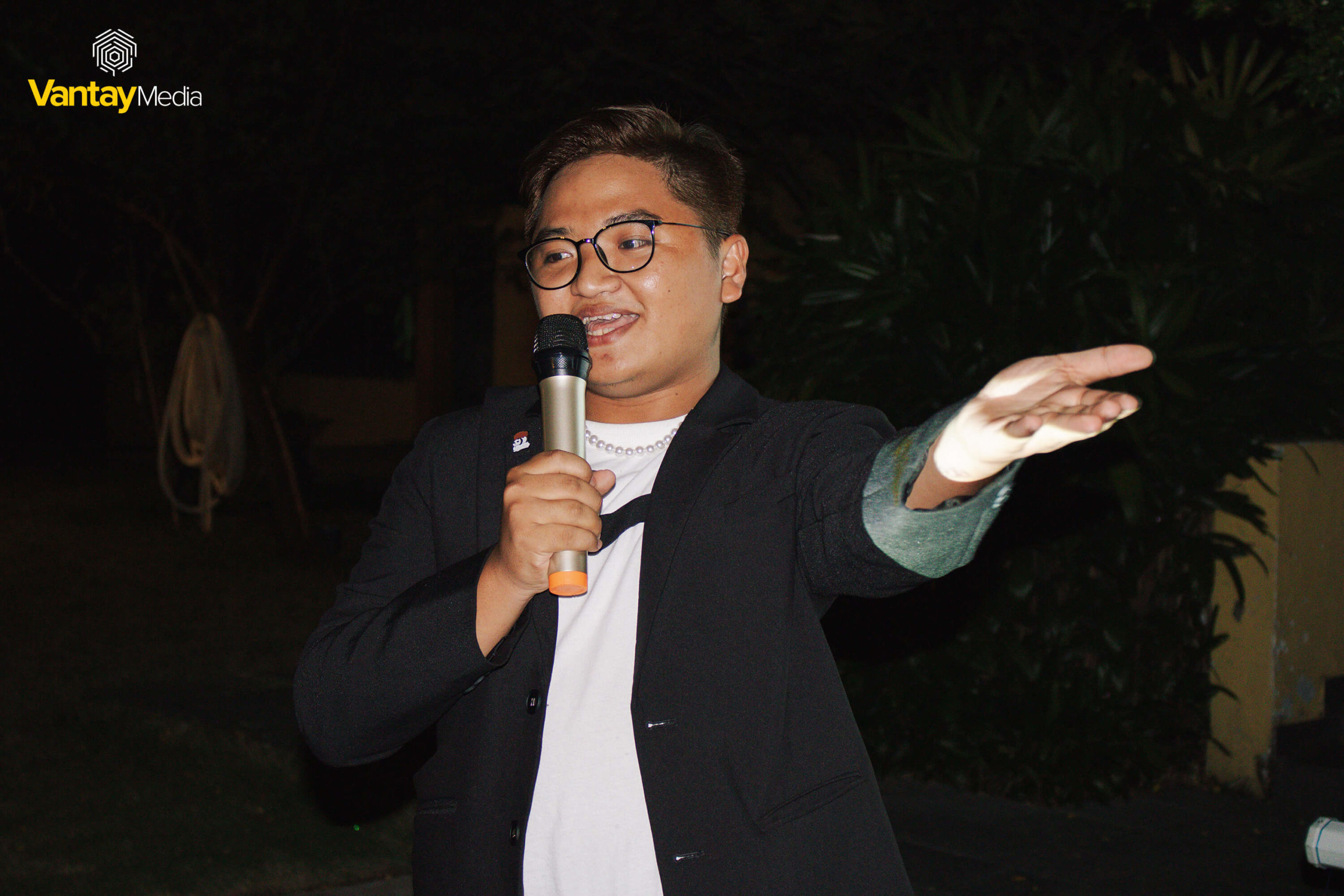 Mr. Tinh Dương – MC of the Year End Party
The most expected performance has arrived. Ms. Kieu Hai Yen – CEO of Van Tay Media – has summarized 2020 and presented orientations for 2021's plan.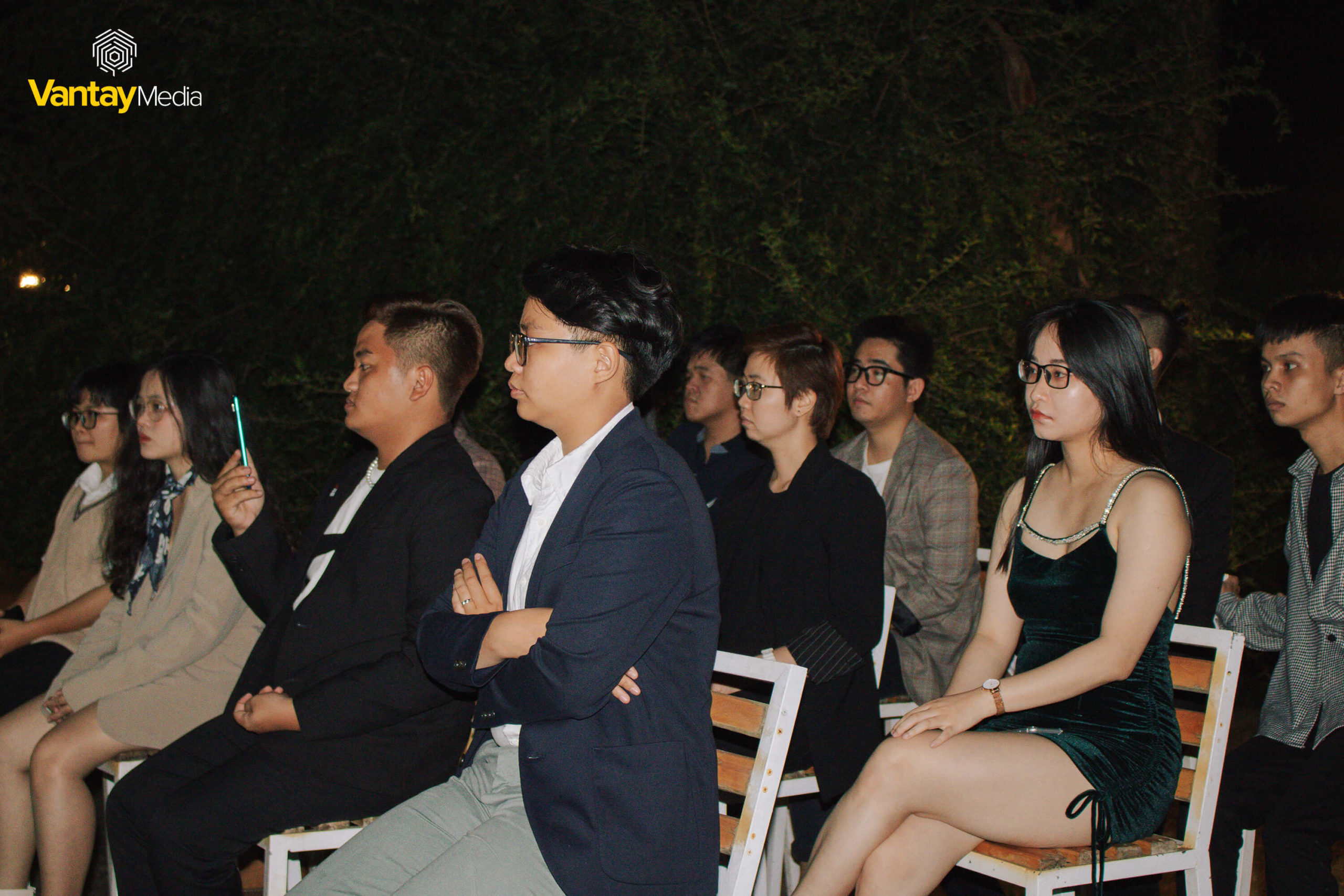 Everyone is listening attentively
Additionally, Van Tay did not forget to give awards to recognize the contributions and efforts of individuals / groups in the past year.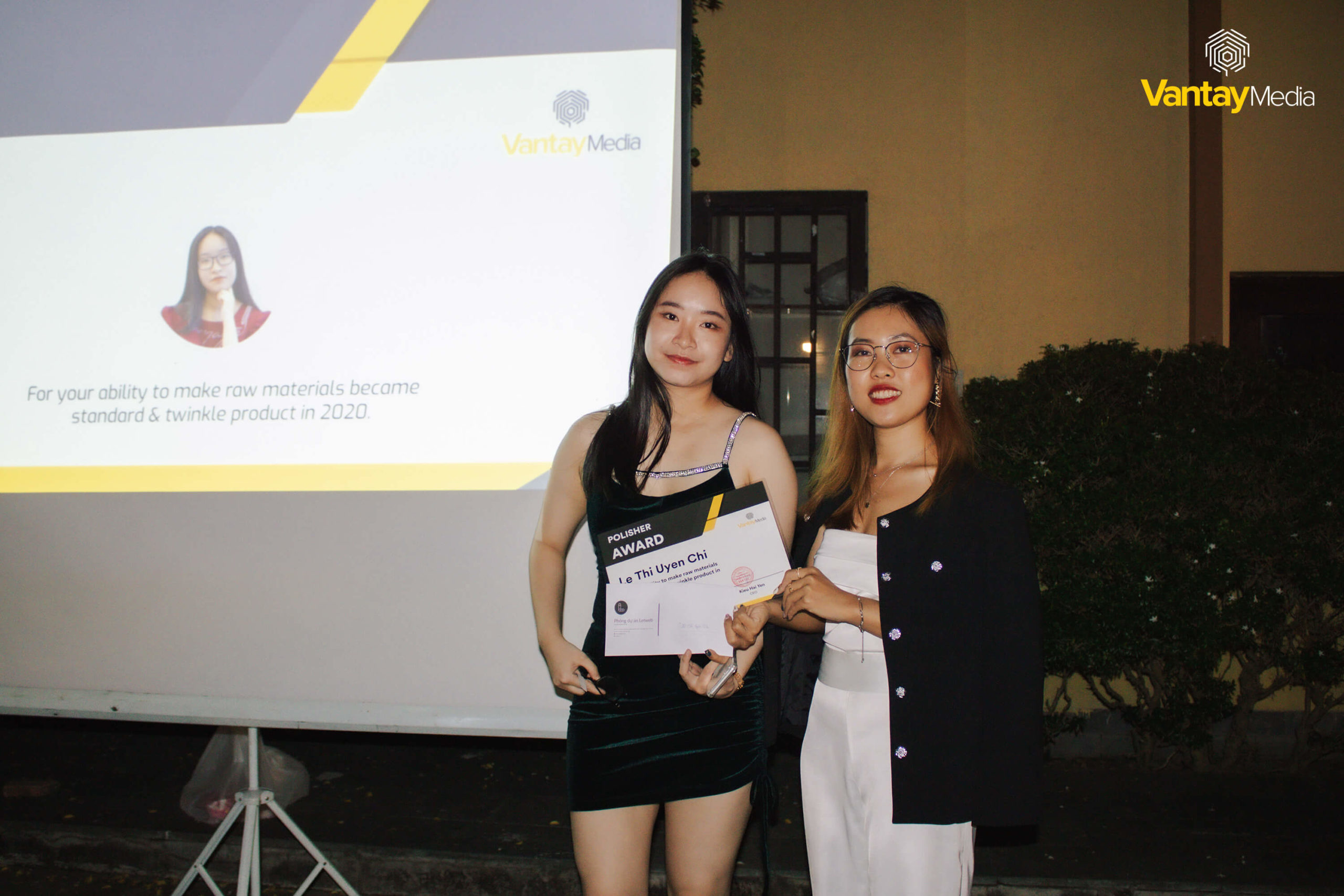 Ms. Uyen Chi – Polisher Award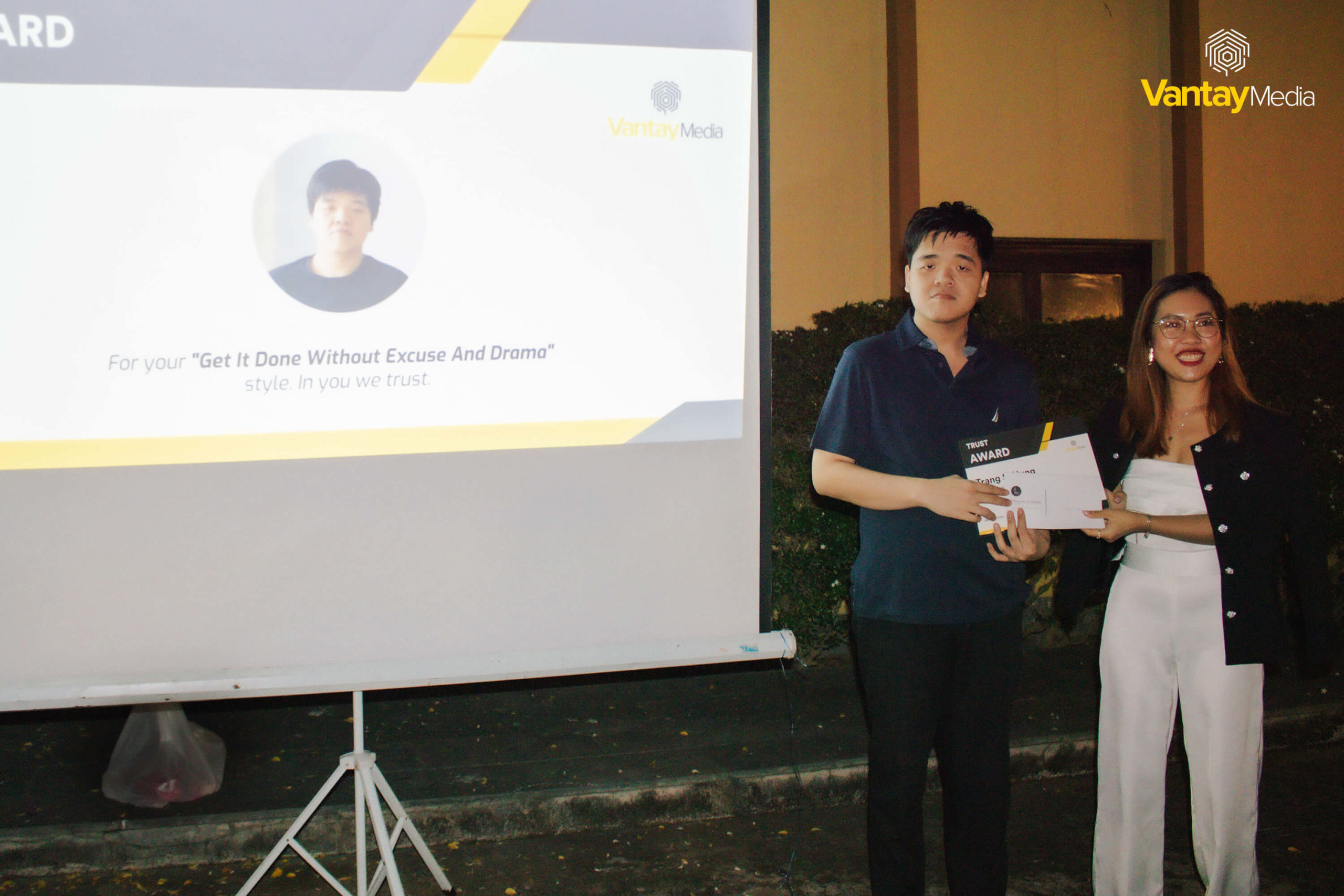 Mr. Trang Si Hung – Trust Award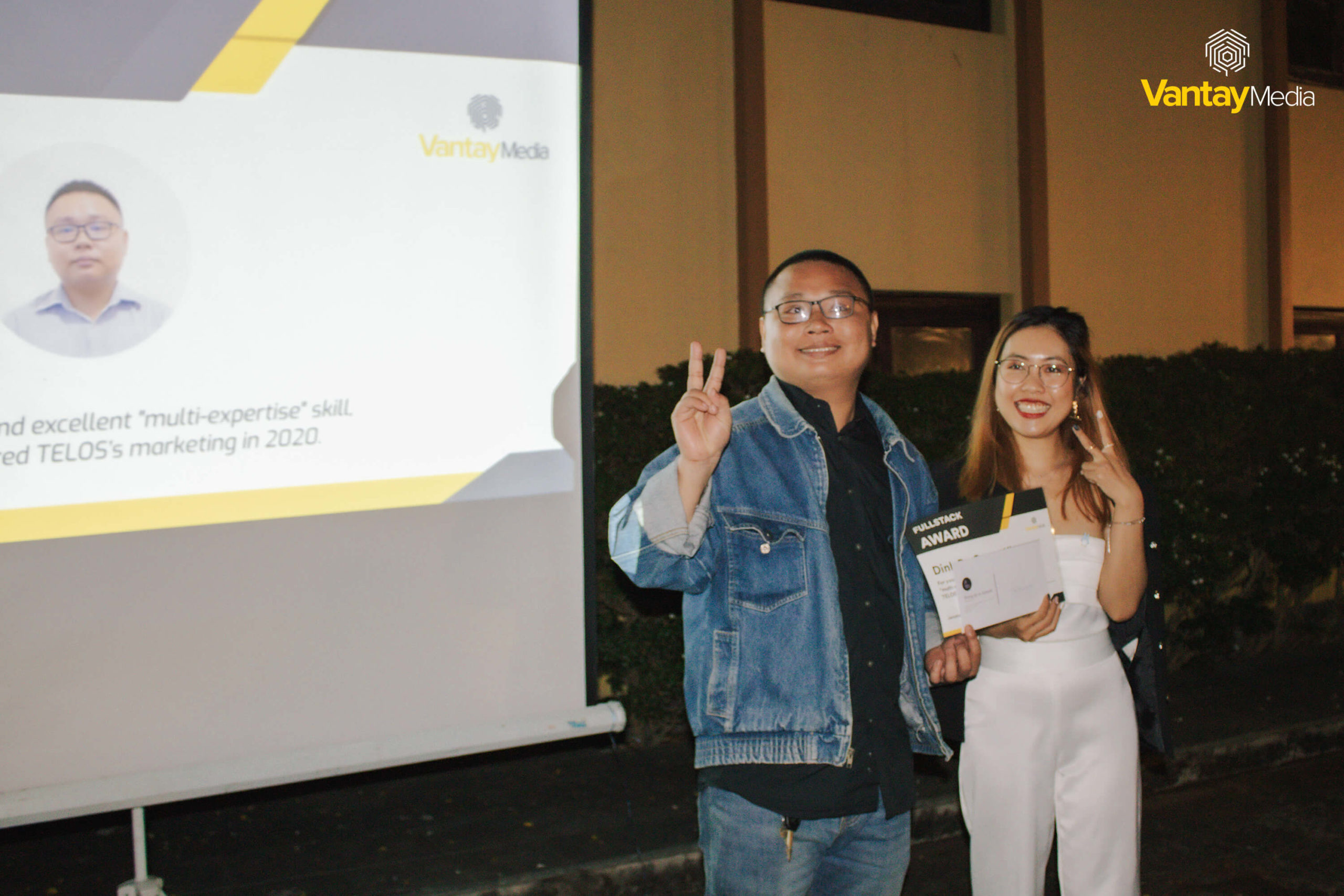 Mr. Quang Khue – Fulltask Award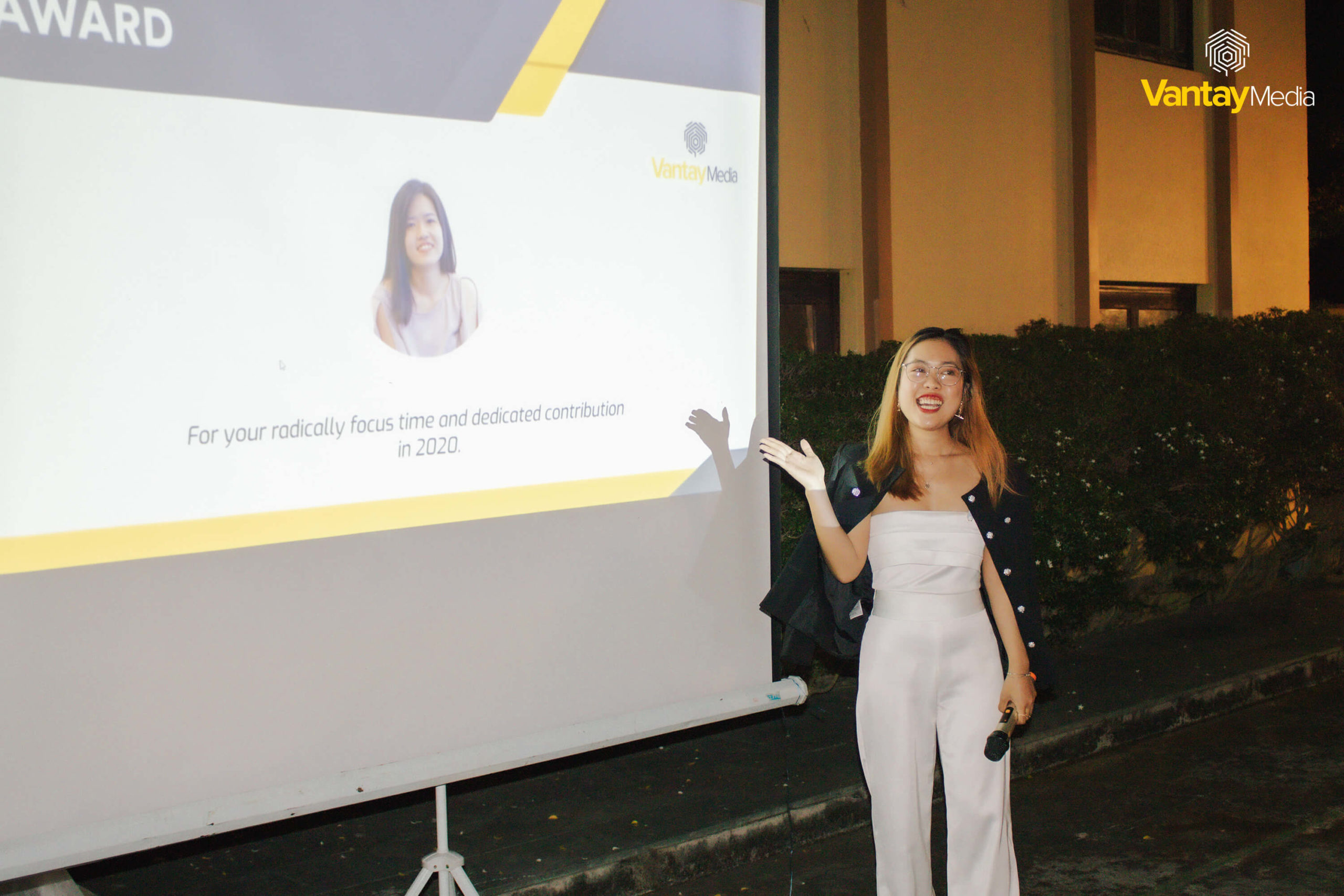 Ms. Thuy Vy (please see her on the presentation display) – Workaholic Award
Ms. Thao Nguyen (again, please see her on the presentation display) – Task Master Award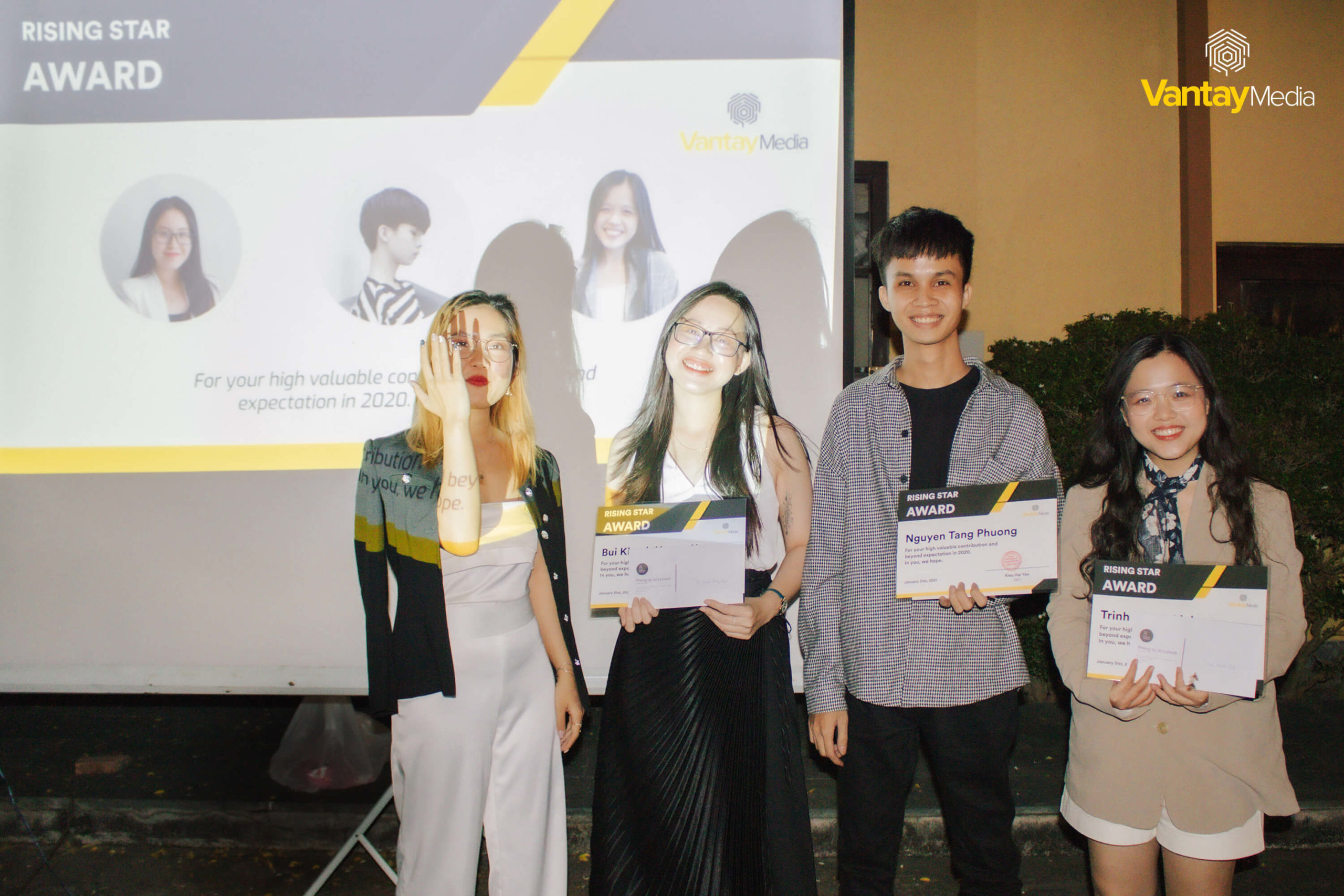 (From right to left) Ms. Khanh Linh, Mr. Tang Phuong, Ms. Huong Uyen – Rising Star Award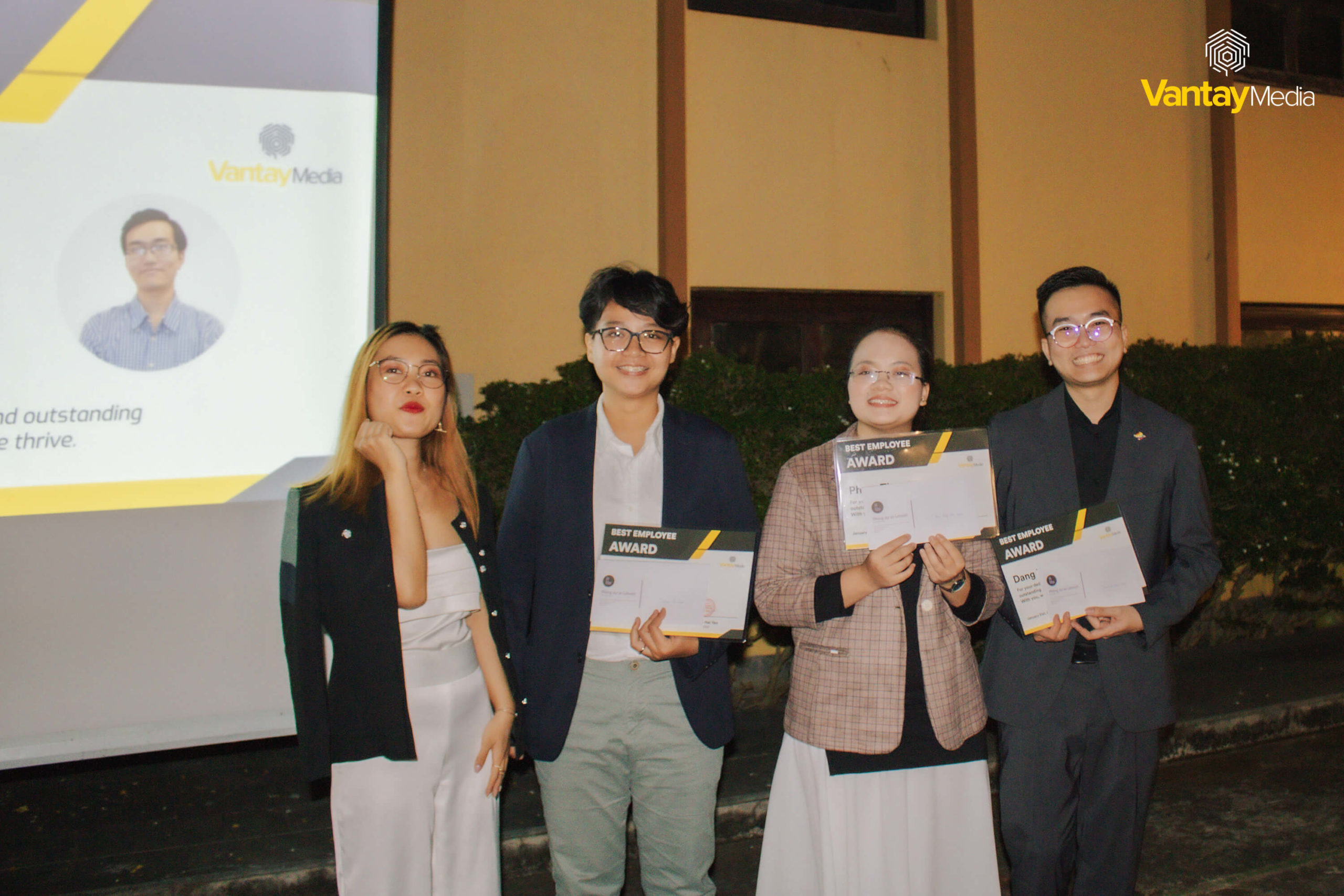 (From right to left) Mr. Tuan Trung, Ms. Thao Nguyen, Ms. Nha Nguyen – Best Employee Award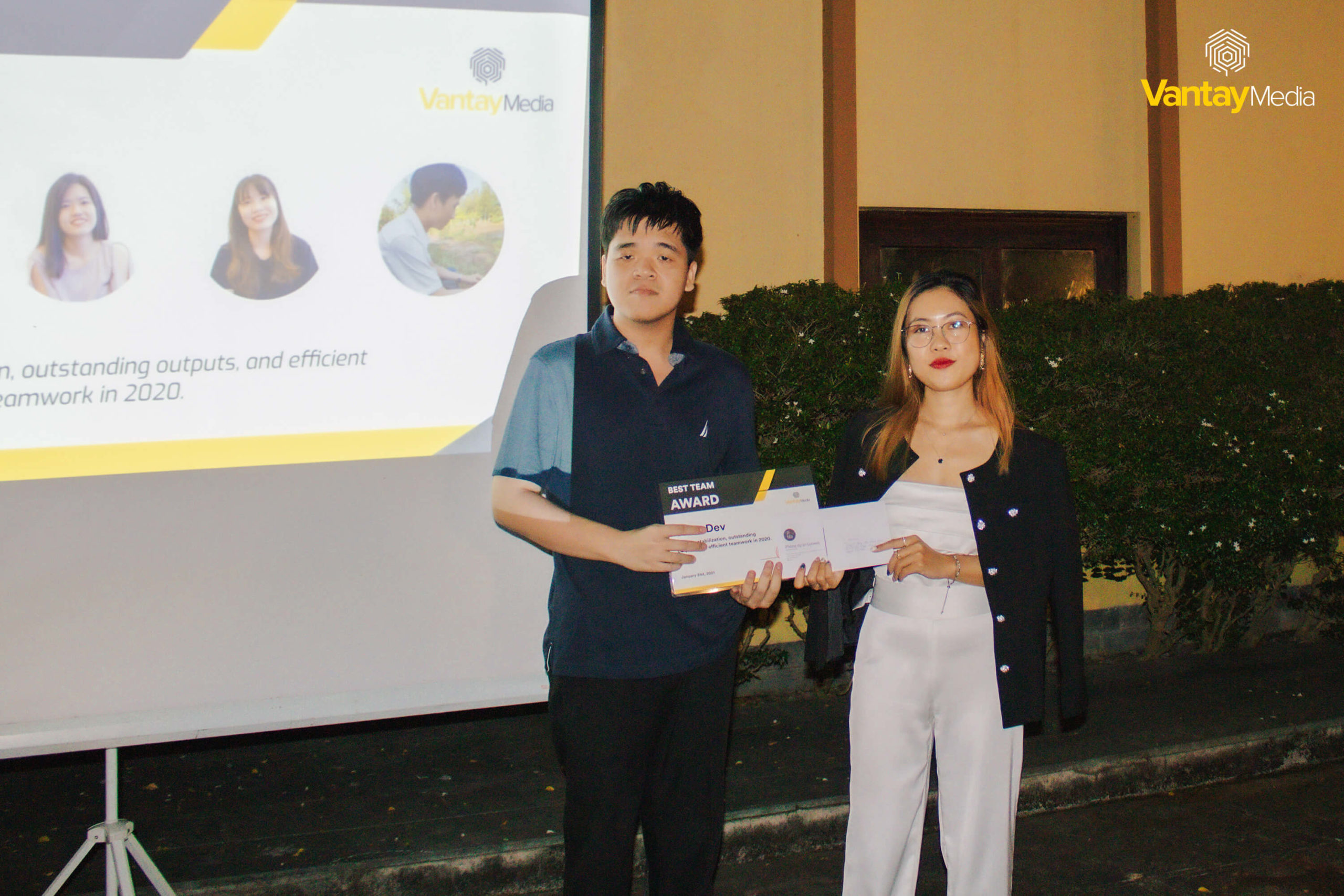 Mr. Trang Si Hung – represents Dev Team – Best Team Award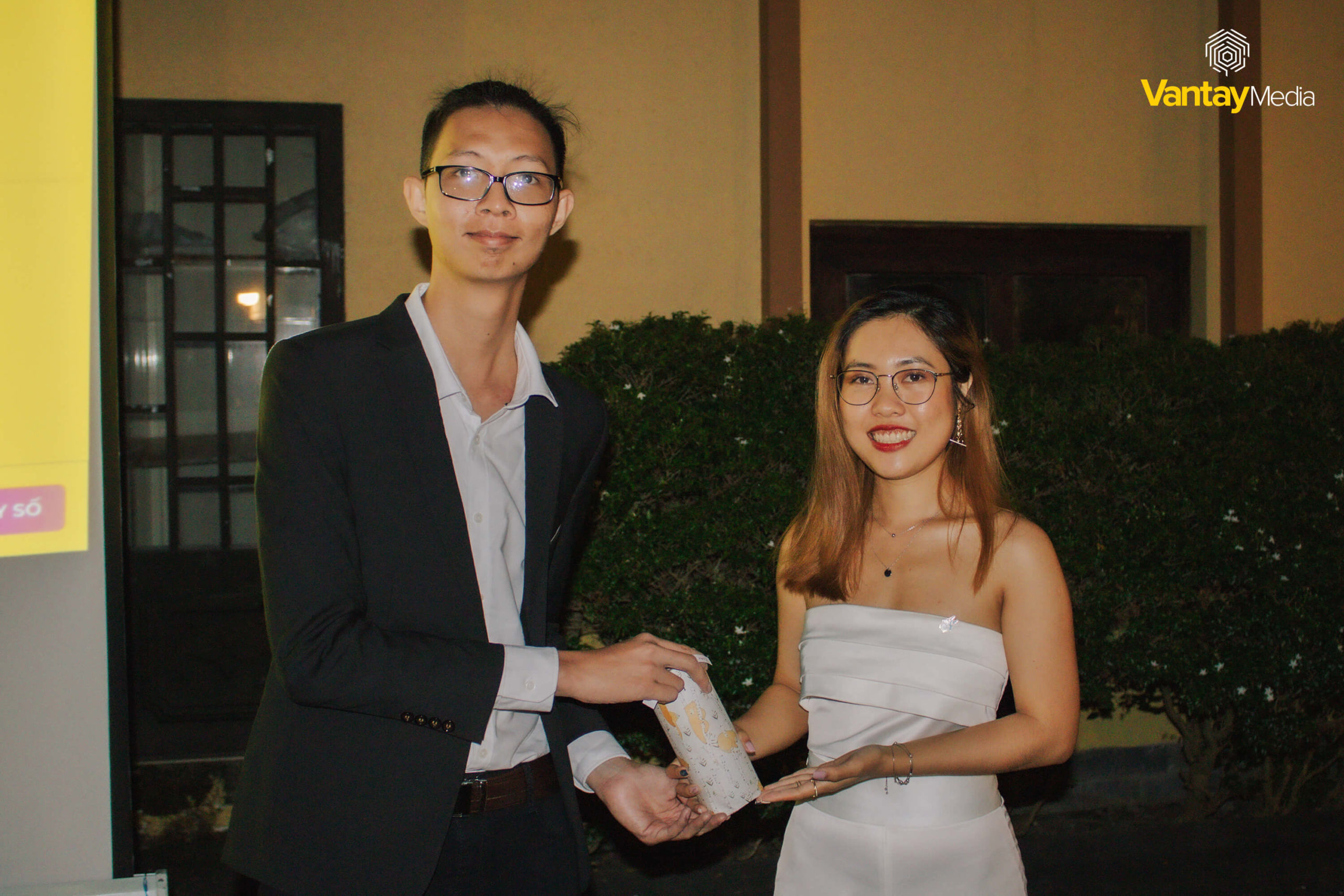 Mr. Luu Trong Nhan wins Lucky wheel game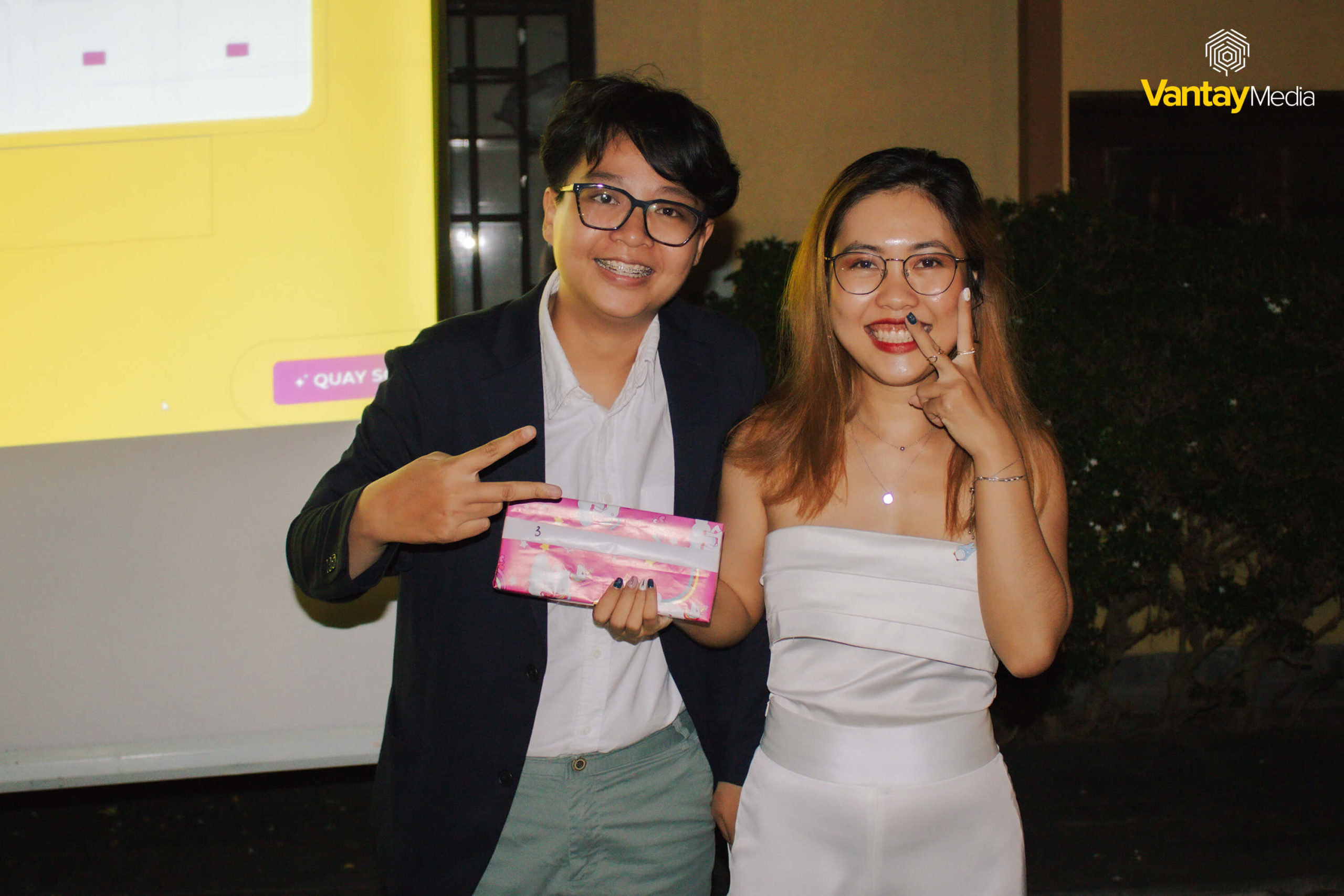 Ms. Nha Nguyen wins Lucky wheel game

Welcome 2021 with so many new challenges and successes. Van Tay Media wishes you all peace and health and do not forget to do our best to achieve all wishes.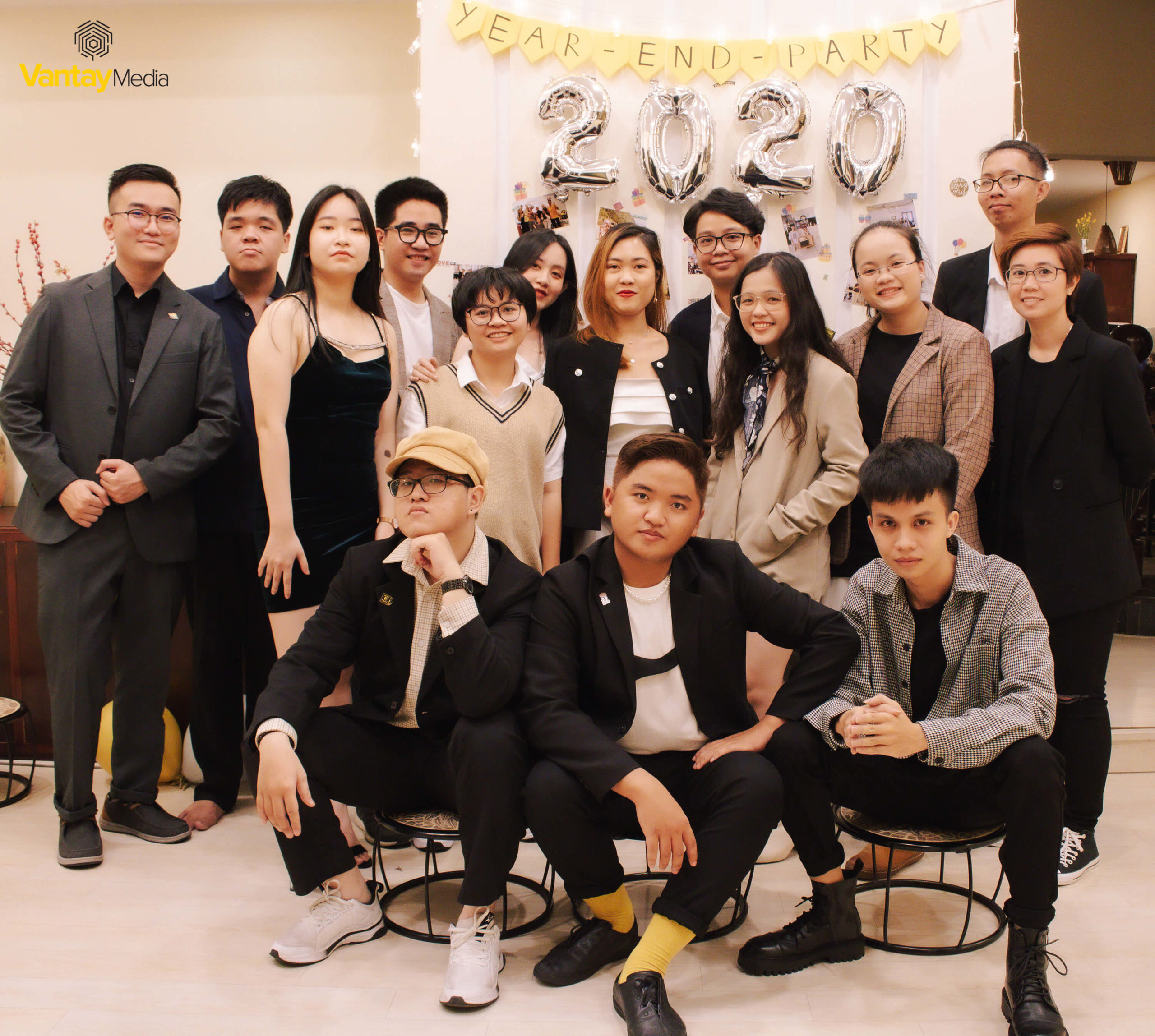 Related articles