In the last days of November and the early days of December, the winter is coming in the air, people are happy to welcome a happy and warm Christmas. During this time, people who work at VTM are also busy preparing for an important event in the company's development. That is the opening of the new office. And this is coming.
The new office means a lot to the company. It is both a guarantee of the company's recognized growth and the result of the whole company's hard work and enthusiasm. But above all, it is proof that the choice of two young individuals is right and even if they are not right, they are proving themselves right.
More than 4 four years. Not too long, but not too short. We can say that we are in the prime of youth, we are young and energetic people. We have nothing but expertise, dedication to work, respect for one another, and a creative head. All of them are to satisfy our customers and to help them succeed. And now, with the new office, we will have to do more to benefit our customers.
9 years ago, we were just a small group of people only having the expertise and passion to bring good and professional website services to customers. At that time, we did not know what we can do. But now, VTM has been grown strongly and stably.
At present, it is said VTM is entering a new and happy journey. In a new way with more challenges, VTM will need the help of brave warriors to overcome difficulties and grow up together. 17 individuals with different personalities but the same direction. Now they are going to gather to the same place to help each other enter a new journey. Let's wait and see what the new office will look like! And what they can do in the years to come.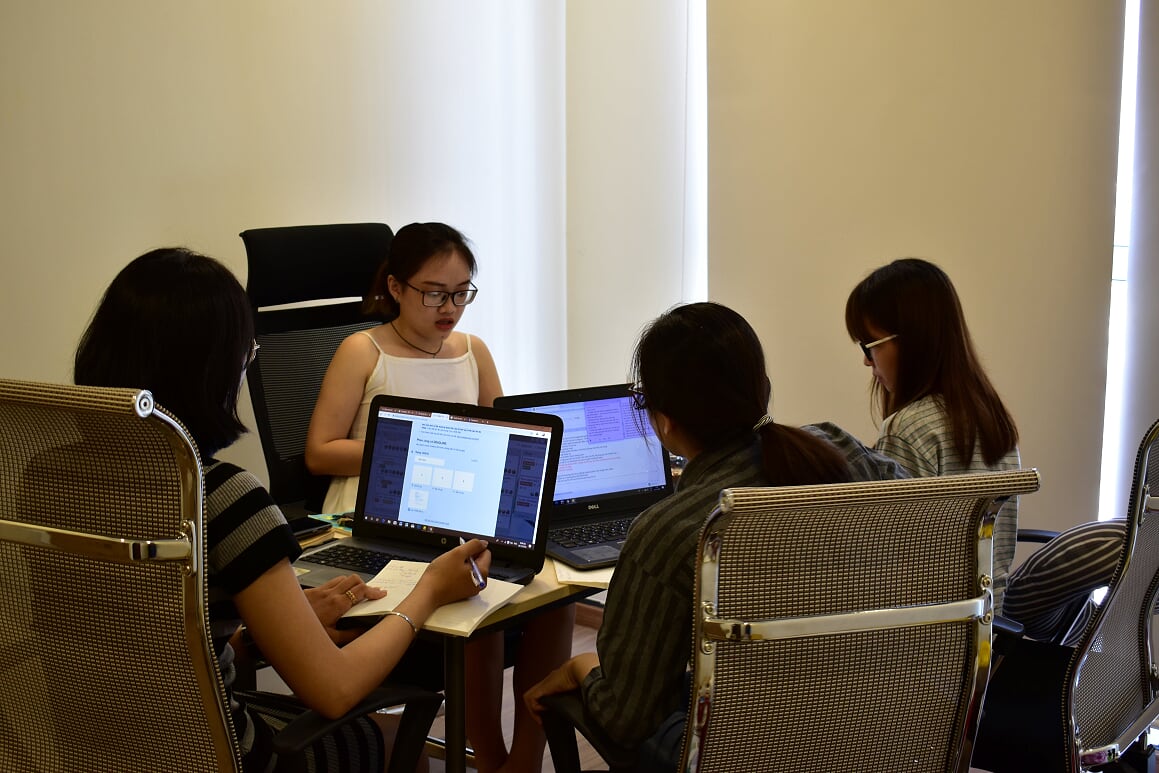 Working together in our new house
Every person at VTM is preparing for the opening ceremony. Some prepare for designing and writing invitations. Some prepare for celebrating the event. Some prepare for small and lovely gifts for our guests. The whole company is urgent to bring the best things to the guests.
Although everyone helps prepare for the event, event team is people who have to do a lot. They include Ms Cam, Ms Thu and Mr Trung. Ms Cam is taking on making a list of guests and decorating the event. Ms Thu is writing contents to announce the event and working in PR. And Mr Trung is working on designing and printing. They are really talented because they can do a lot of things at the same time.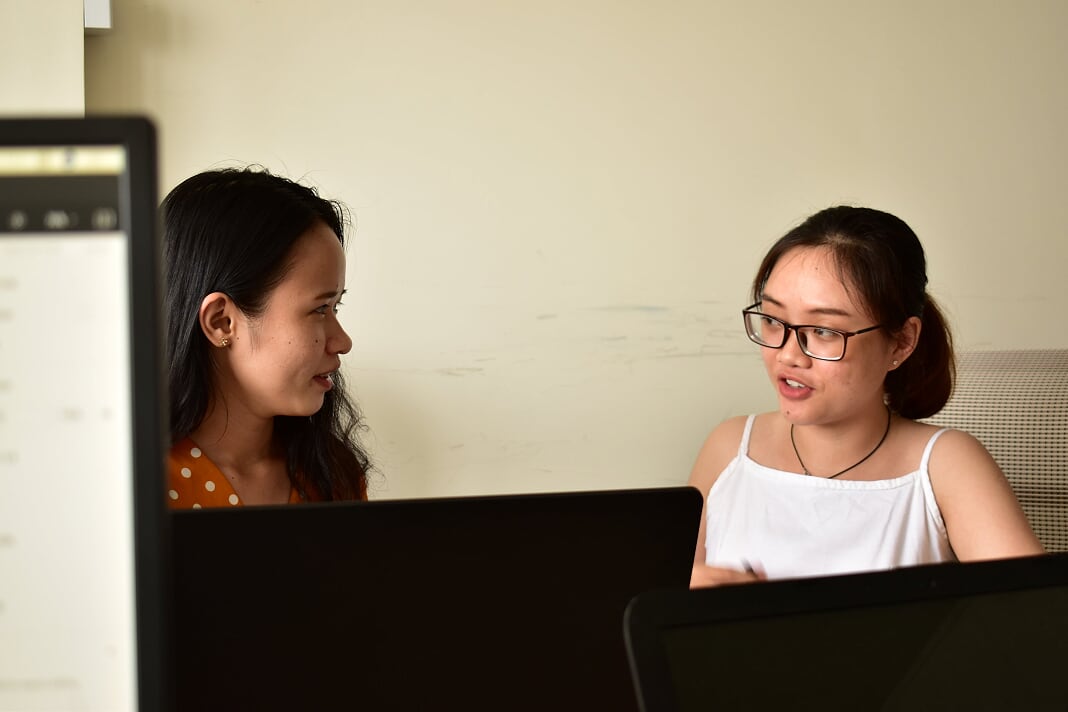 Two beautiful girl take on the ceremony
All of things that we do is to make the best for the event. This event can help VTM cement the relationships with customers, partners and friends. In the event, if we can show what we did and what we can do, we will reach some potential customers. Besides, this is a great opportunity for us to promote our brand's image. So, we have to do our best to make a great performance.
Well, it's time to back to prepare. Bye everyone. See you soon!
Related articles