To promote the connection and trade between enterprises in Ho Chi Minh City, the events of CEOs SG 05 & 06 took place on October 28 at Asiana Plaza. There were 75 companies in various fields taking part in this event. And VTM is honored to be one of them.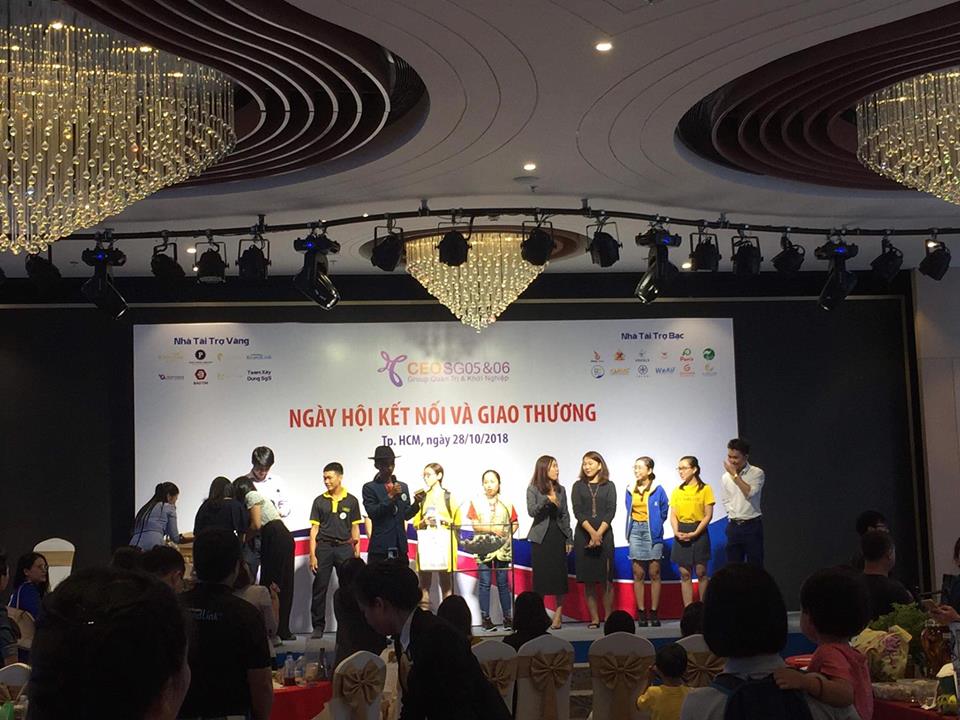 Who sees our powerful boss of VTM? (Tips: the fifth person from the right side)

With the goal of giving members the opportunity to meet and exchange with each other, this event allows companies to showcase their products and introduce them to everyone. This is the great opportunity for each company's products to be known widely. In addition, this is also a chance for each company to have a clear view on the products of other members and their own products. Everyone's evaluation and comments will be a valuable gift that every company receive.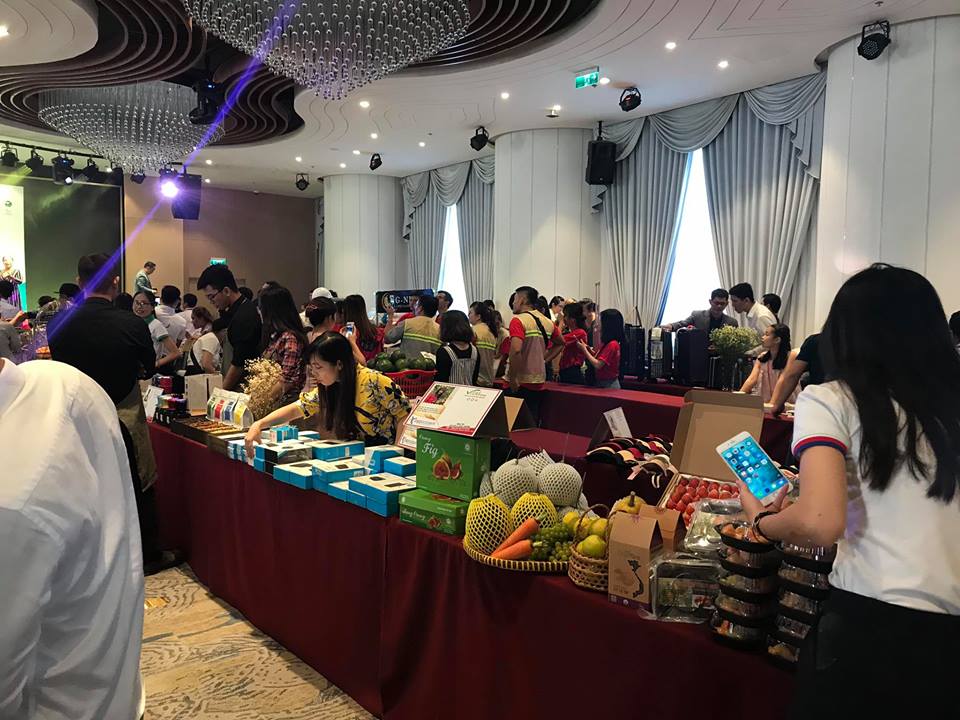 The stalls are always busy with visitors
Moreover, this is an occasion for each company to find potential customers or partners for the company. Whenever possible, a member can find potential partners thanks to relationships with other members and their relationships with others.
And this is the wonderful chance of VTM …
With the participation of the powerful boss, Ms. Yen, and 3 other members of VTM, we have the opportunity to introduce our products to the others. Although most of the products are in-kind, a few different products will actually shine (laughs). The product that we brought to this event is the image of the company website we designed, the list of old customers, our design template, our projects, services and prices.

The main person in charge of the showroom is Ms Cam, an active and adorable girl. Our display area is quite simple, with only two laptops, a brunch of portfolios, business cards and a picture of our beautiful CEO, Ms. Yen.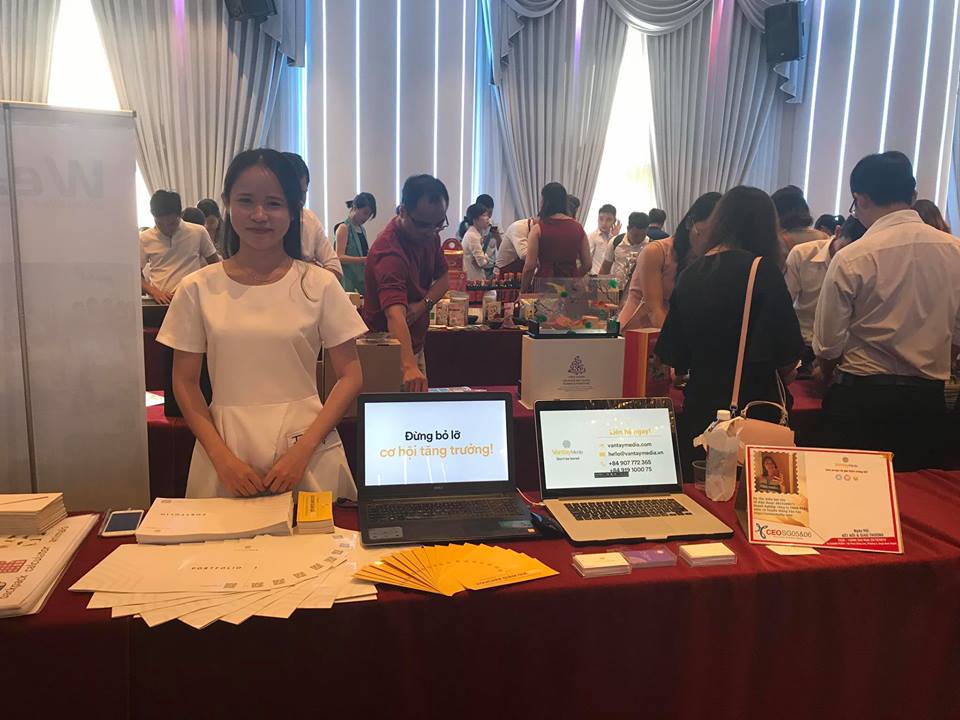 That cute girl we pursued in the past years

At the end of the event, we have achieved a lot of success. It is the opportunity to meet with successful people and those who are steadily asserting themselves, as well as the CEOs did not have the opportunity to meet before. In addition, we have also found potential customers. What a great event!
However,…

Any success has its shortcomings and mistakes. We found that our stalls did not really attract the attention of everyone. Maybe it's because our product was not tangible but just a display image, other people could not taste or touch it. Maybe it's because we do not know how to get people on our side.

Despite the shortcomings, we are proud that we have done very well and do our best. If we attend the event next year, we will be back and become more and more "dangerous".


So the festival ended with great things!
Wish you have a nice day!
Related articles