After a year of hard work, Van Tay Media people finally had a chance to gather together and chat with one another about things happened in 2018. On this precious Year-End-Party, we picked a cozy yet hectic restaurant called Gon & Nhe to celebrate.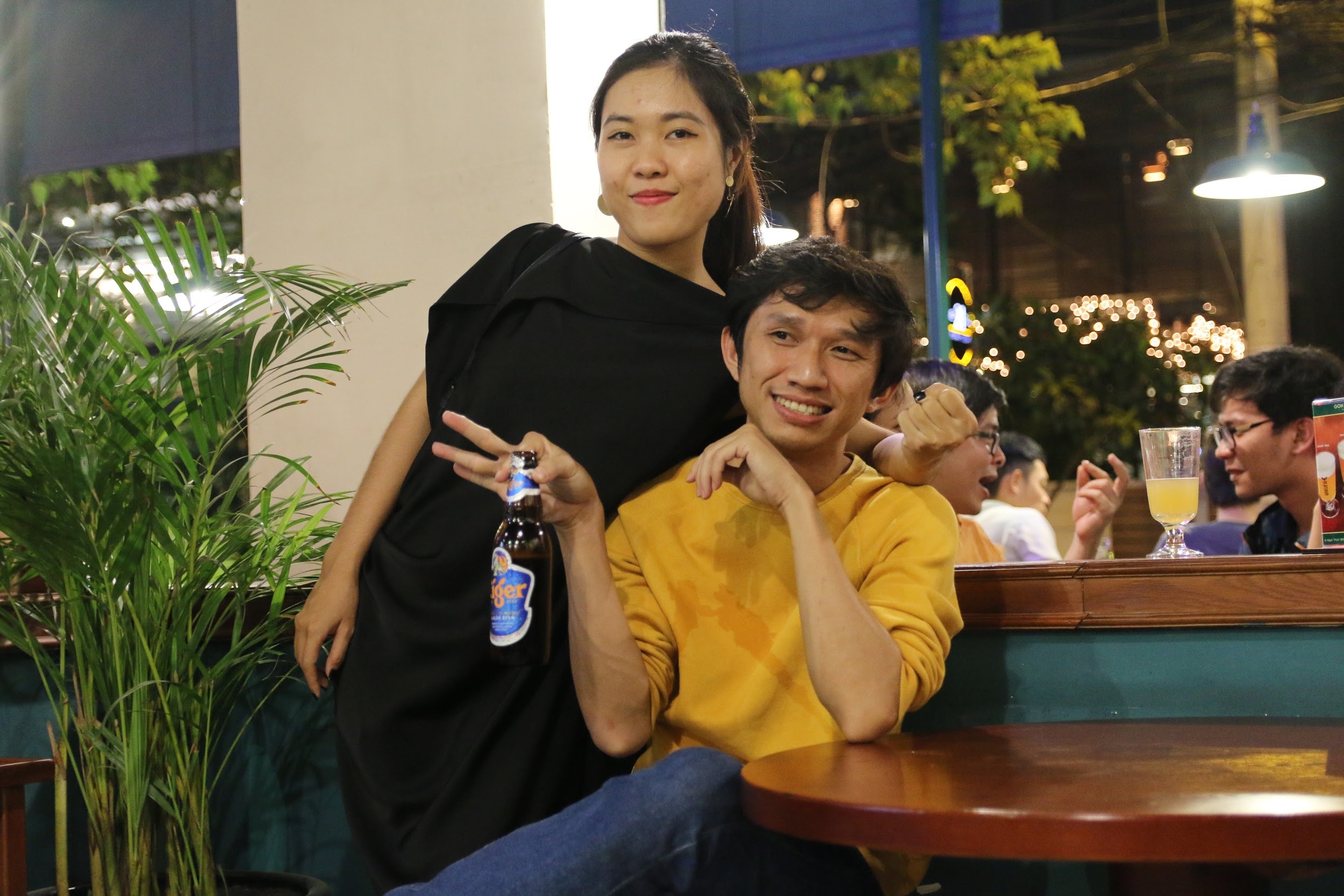 They are Mr Toan and Ms Yen – Founders of Van Tay Media. People say things happen for a reason, and I think, we were there that night is that reason.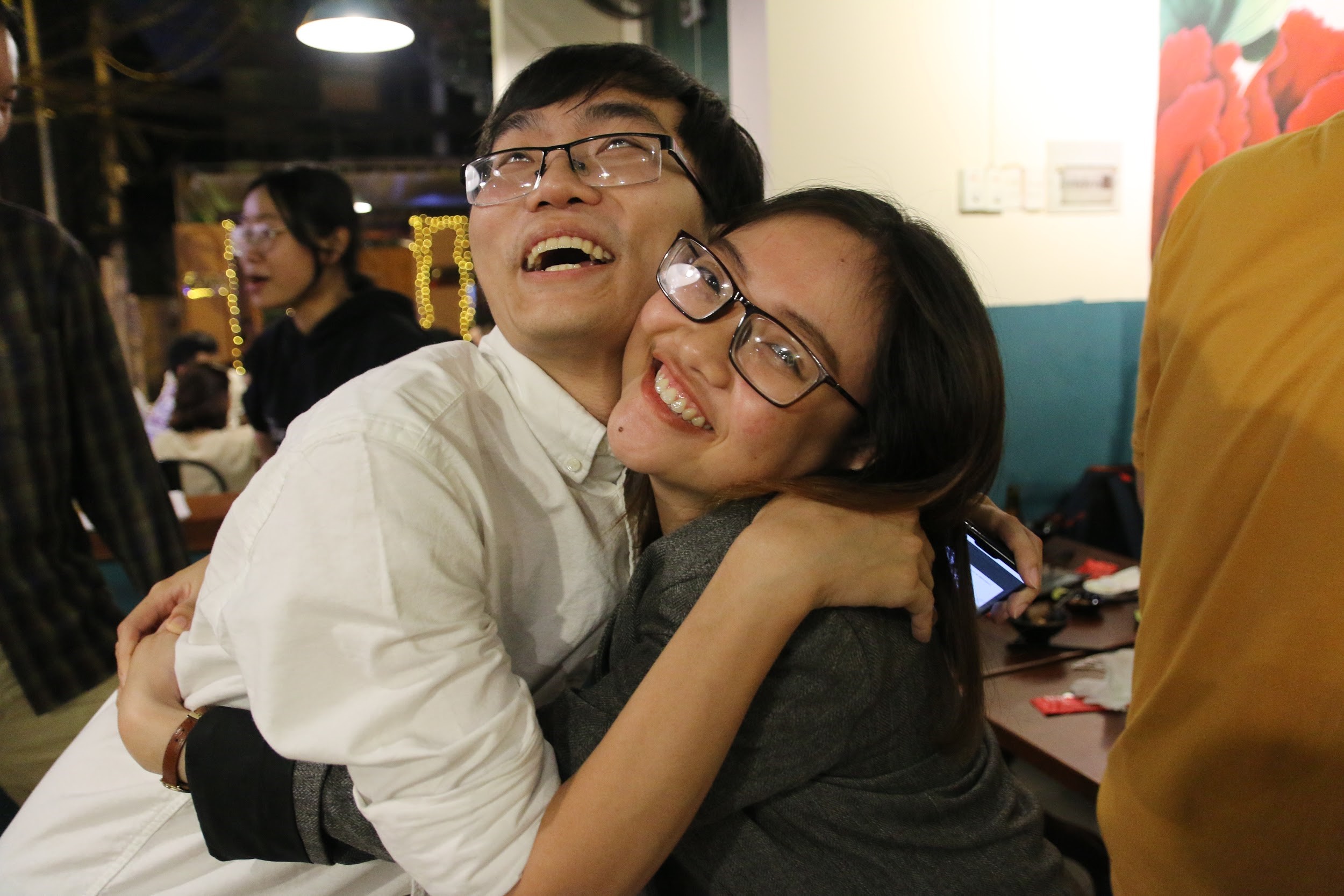 This is Trung (Graphic and UI/UX Designer) and Thu (Head of Content Service), after working together for more than a year and daily driving each other to work, the two grew closer and became ideal partner-in-crime in favour of work that everyone could wish for. I guess we should say thank to VTM, right?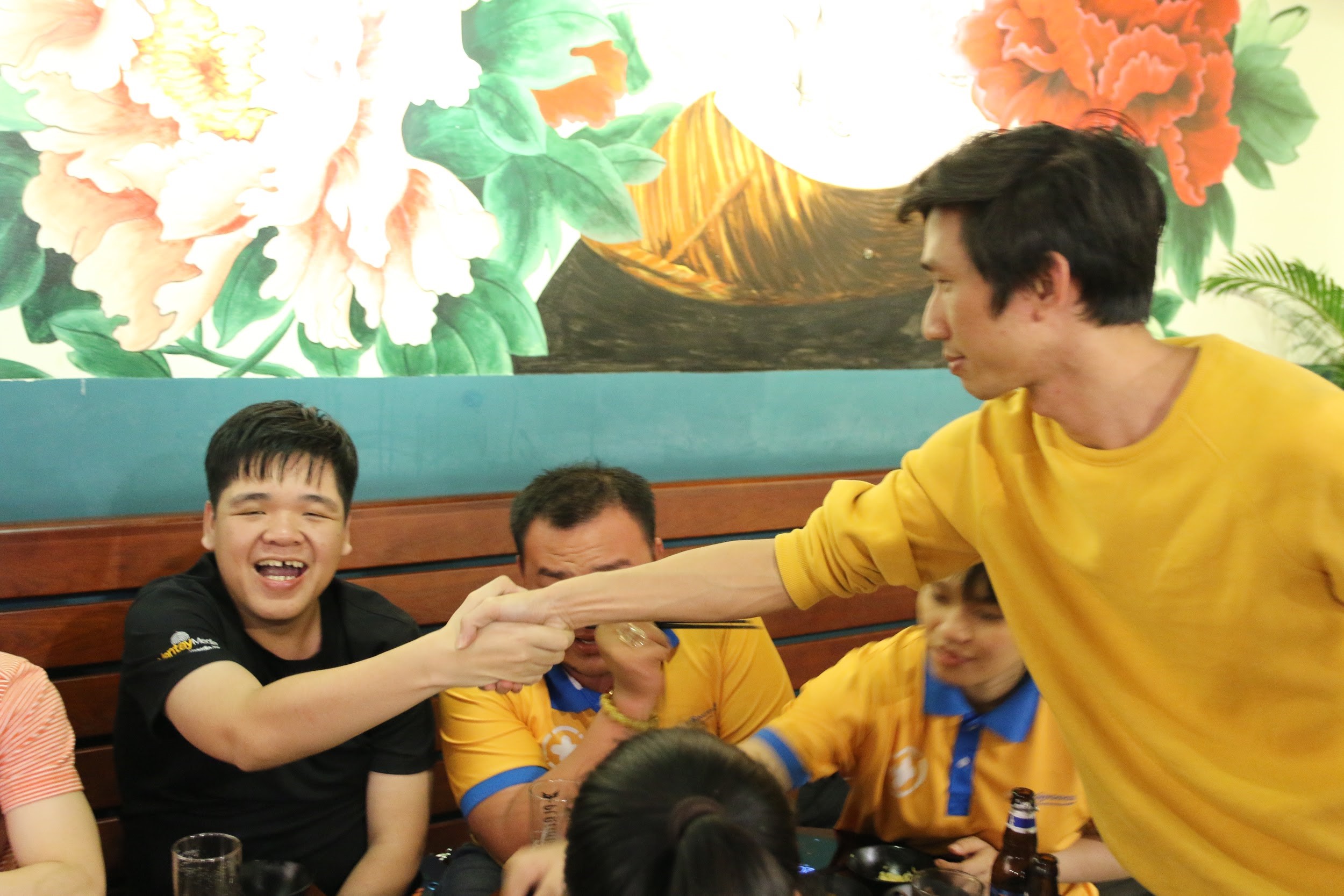 This is Hung. He was one of the first coders to ever work at VTM when it was just a small start-up. Without him, VTM is not the VTM at present.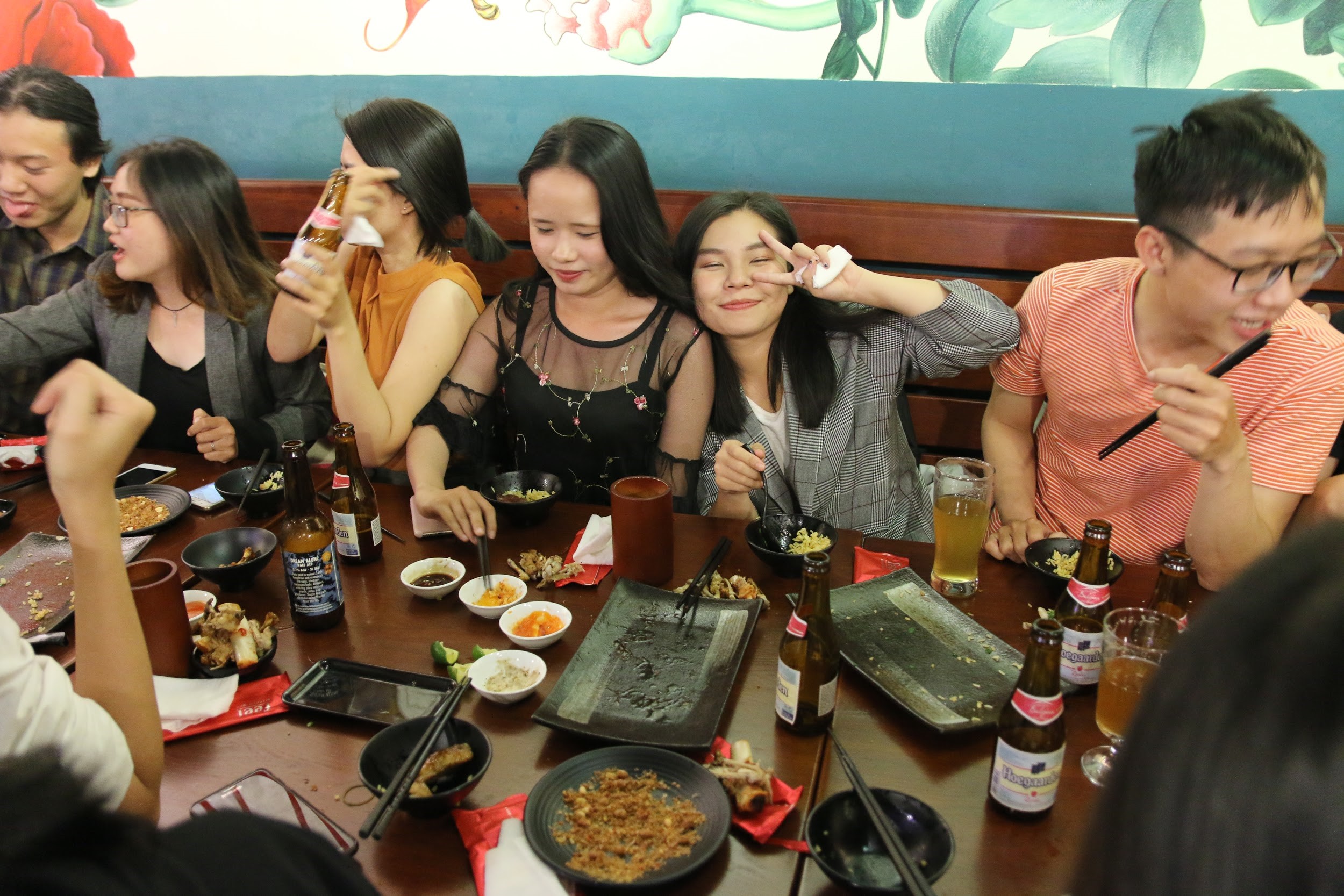 As the party went on, VTM people started to open up more, drank more and talked more. The topics of their story were trivial yet casual and warm. The girl doing a V-sign is Truc, and the girl next to her is Cam. The sisterhood was also developed by the period of working at VTM.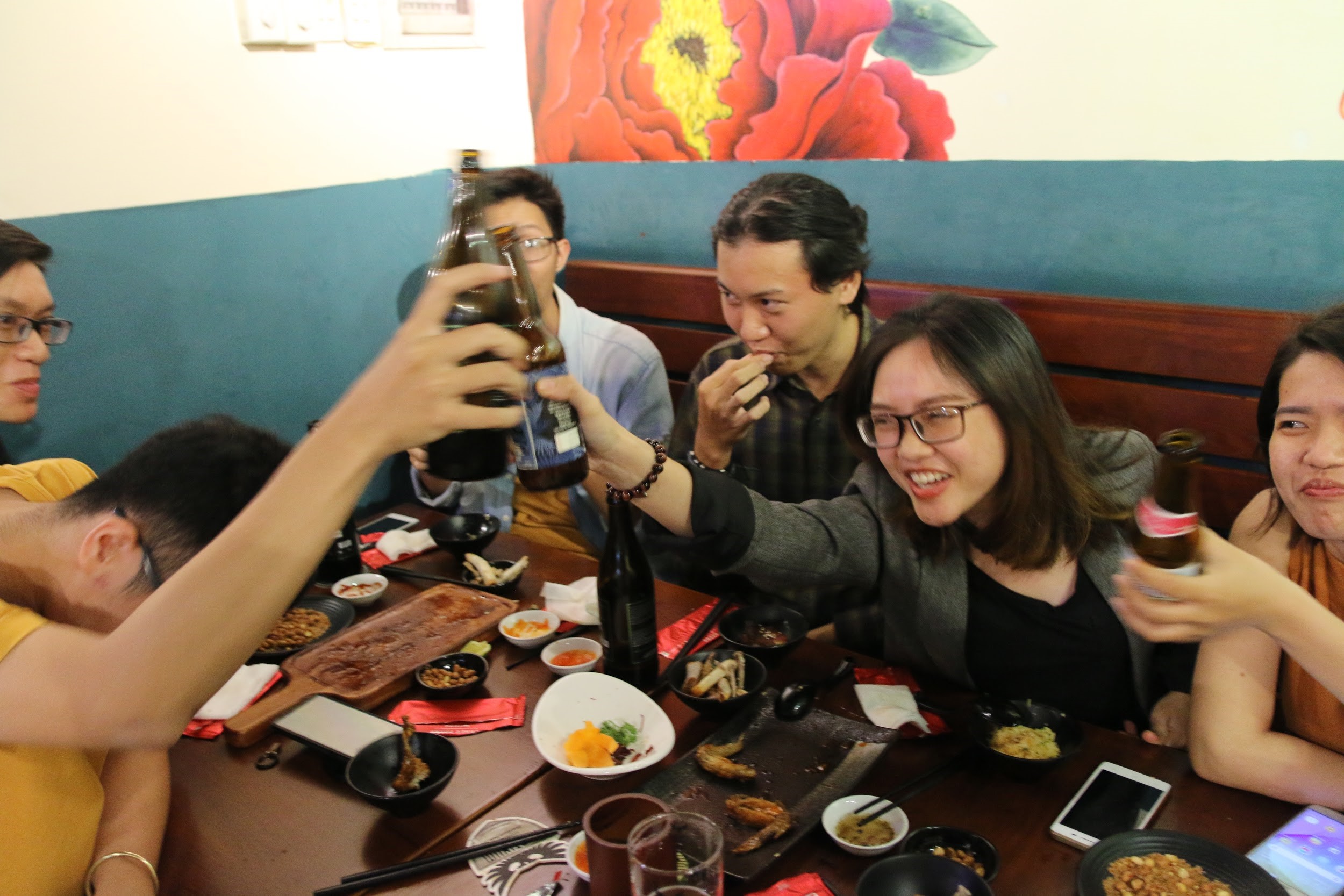 A little bit drunk, a little bit fun, energetic people, petty talks could be a perfect description of anyone's youth. And at VTM, we could embrace them in just a few gatherings such as this occasion.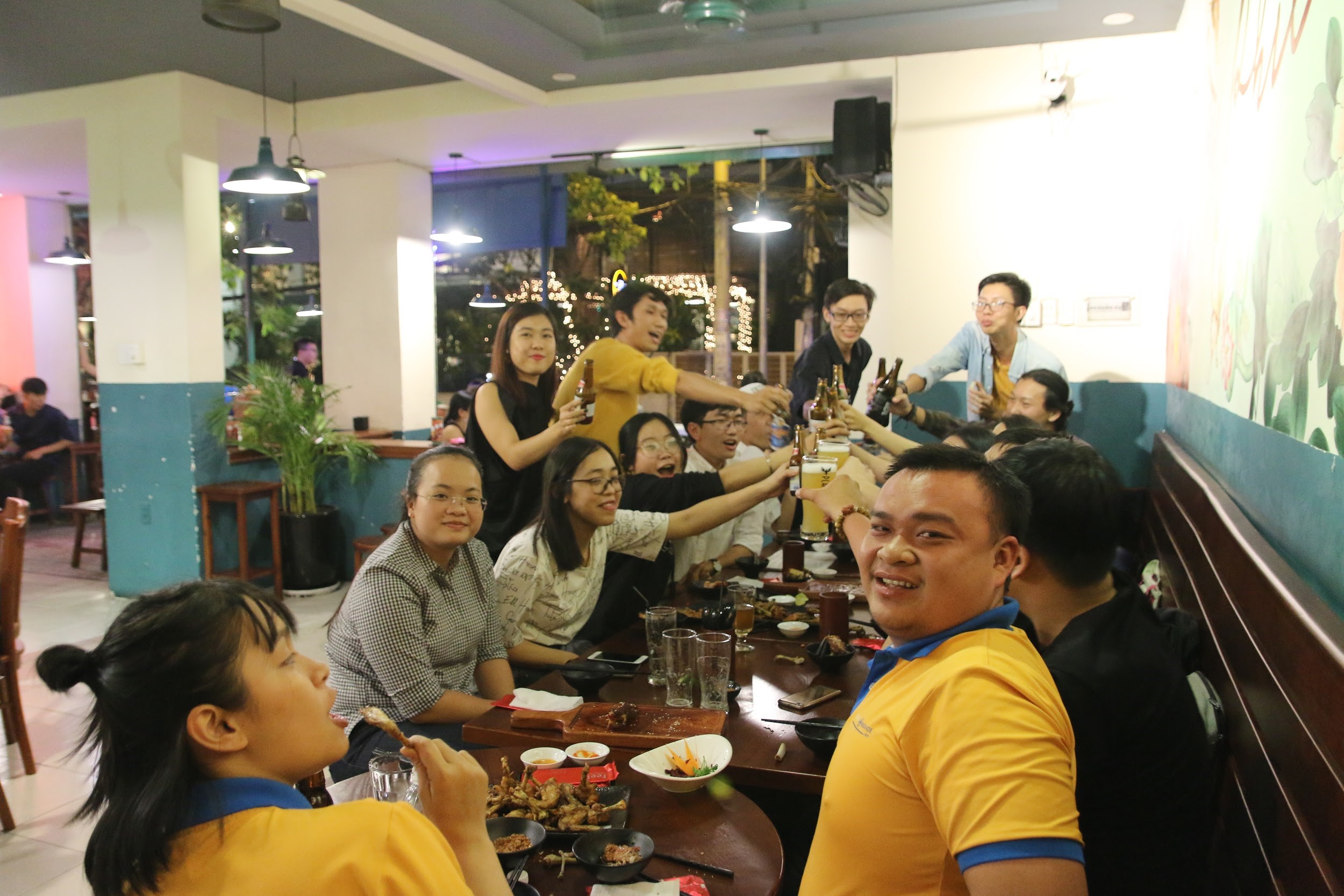 Mr Toan said the workforce had expanded, that was a good sign. He also emphasized that the VTM today was because of the people behind it. We were able to make it that far and accomplish our 2018 goals was because of you guys. And to mark this night, should we cheer for us? for VTM?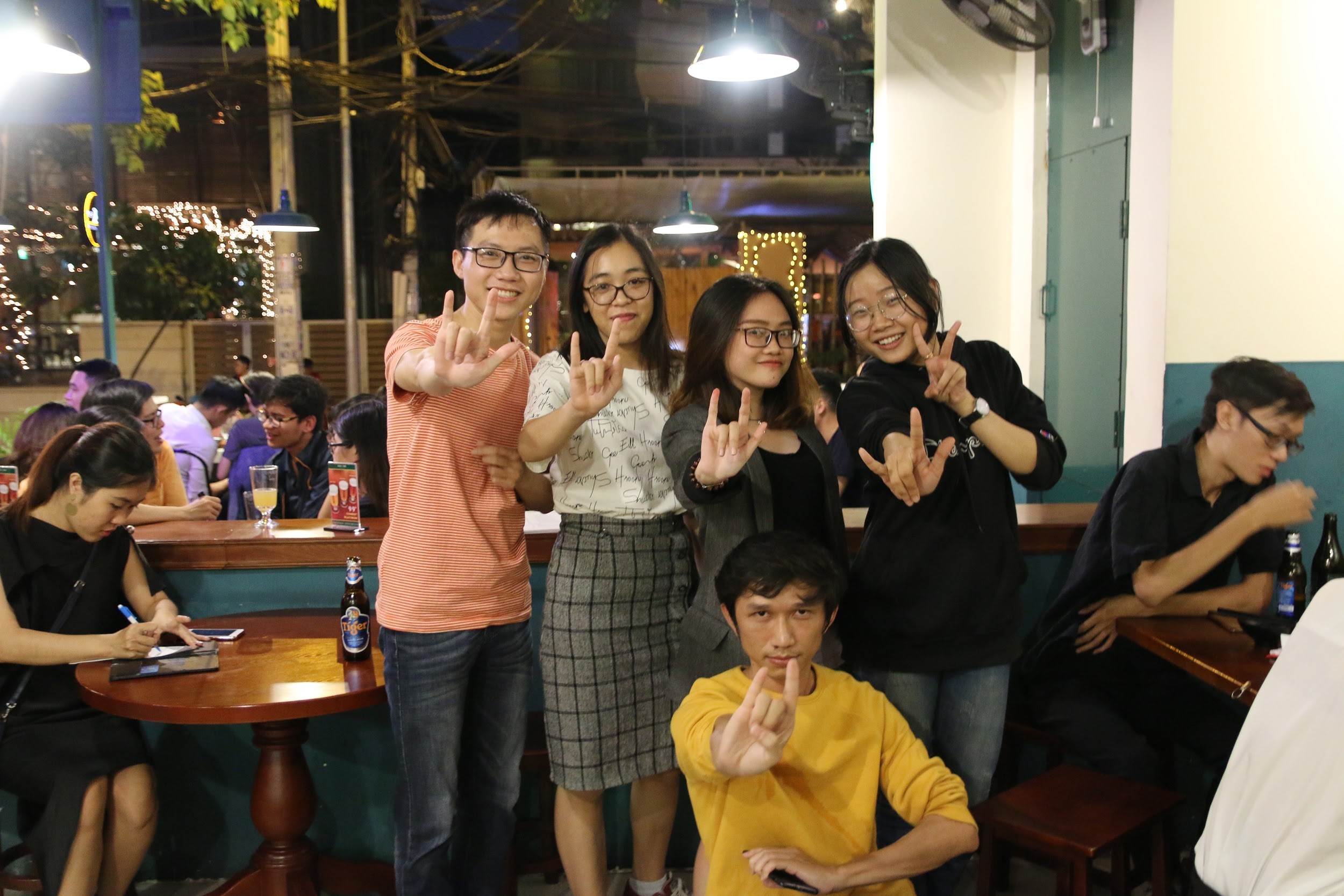 This is the Content Service Team (except our Founder, the yellow-shirt-has-a-thing-for-cats man). This team consists of four weird components that are in charge of editing contents. Among a lot of agencies in the industry, they still manage to cross paths thanks to VTM.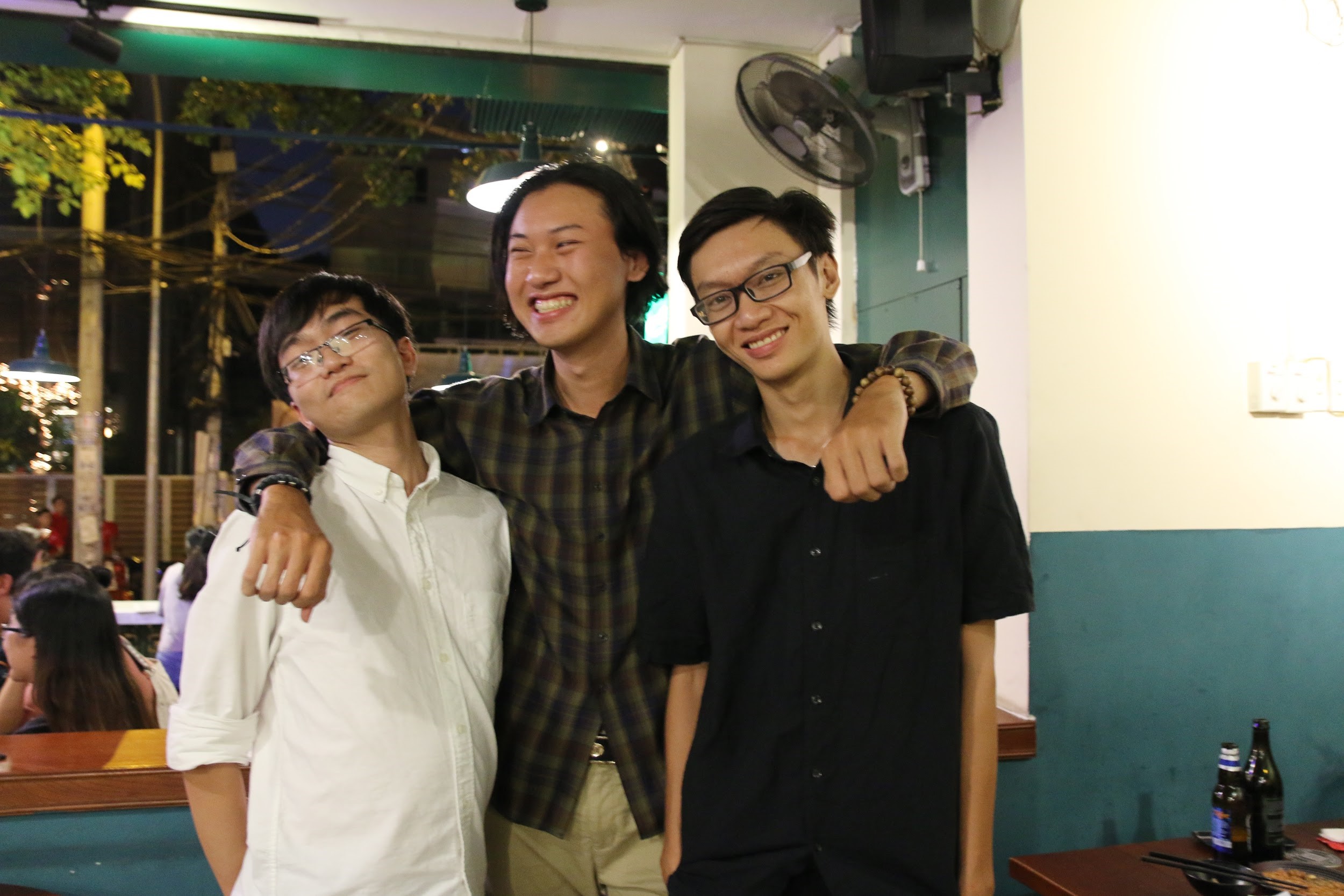 3 boys and another one taking this picture unite a strong designing team. Art is complex, so are the four of them.
Hopefully in the future, the young, dynamic workforce shall work harder and achieve our solid goal as one of the best digital agencies in the field.
After taking lots of pictures to seize the night, we decided to overnight at our office to play some board games. The game was called "Who am I?", which each person has to write a name of a character (real or not) on the forehead of the one sitting next to them. Who could guess who he/ she first is considered a winner. The game ended around 12AM as Su was the last one that couldn't find out who he was.
Year-End Party is just another way of beginning new year. A new year for Van Tay Media. 2019 may be a little hard for VTMers, there will be challenges or obstacles, but together, we can fail, grow and then build it again. In Van Tay Media we trust.
Related articles