You must have a very different 2021, so does Van Tay Media!
How grateful we are to be able to look back on 2021 together, review memorable milestones during a tumultuous year, and acknowledge the members' improvement at the 2022 New Year party.
Unlike the open party spaces in the suburbs (as usual), Van Tay chose to hold the annual occasion at the company office this year. Although the area was relatively confined, everyone was excited and focused on the whole event flow.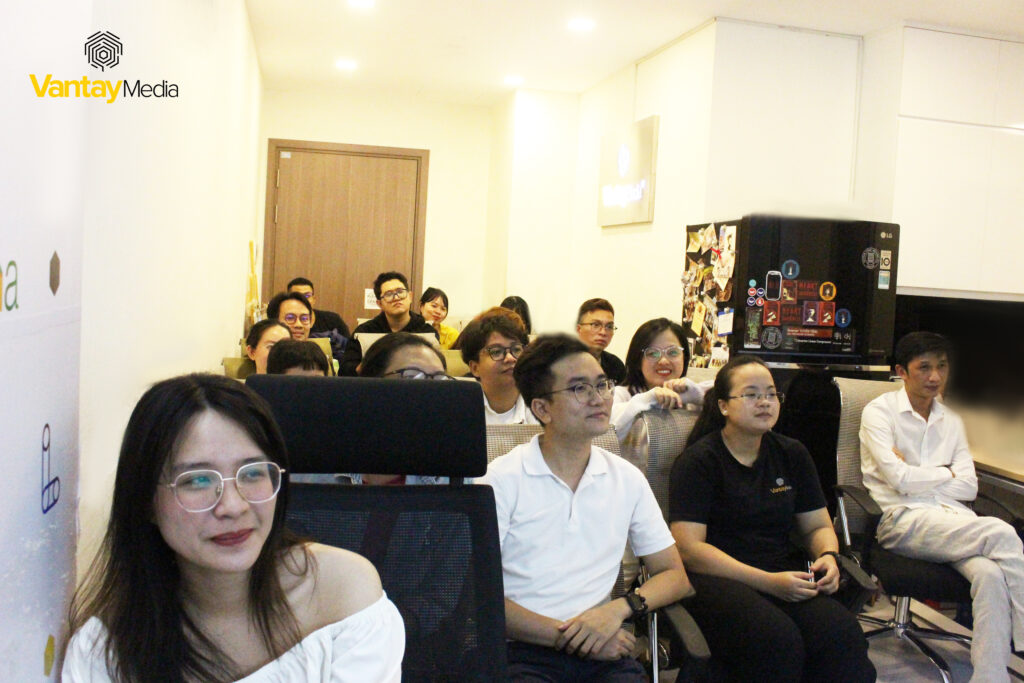 The cozy atmosphere in the 2022 New Year party at Van Tay Media office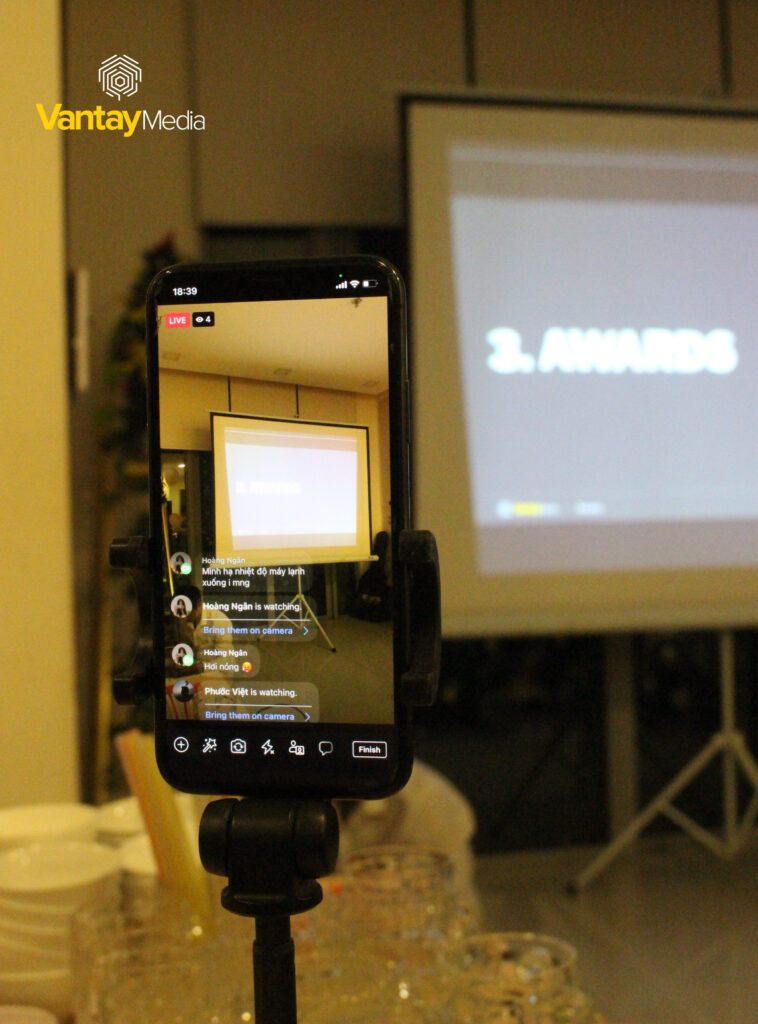 Team remote joined the program through livestream
Starting the agenda, Ms. Yen and Mr. Toan went through the goals Van Tay has achieved in the past year and important goals in 2022.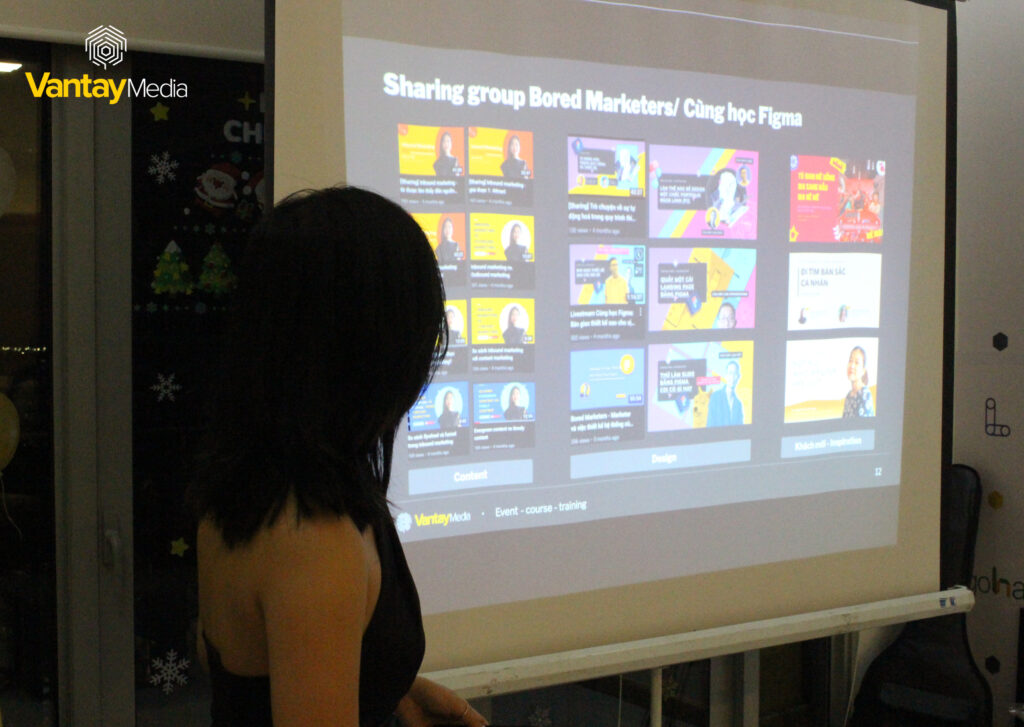 Ms. Yến went through achievements of 2021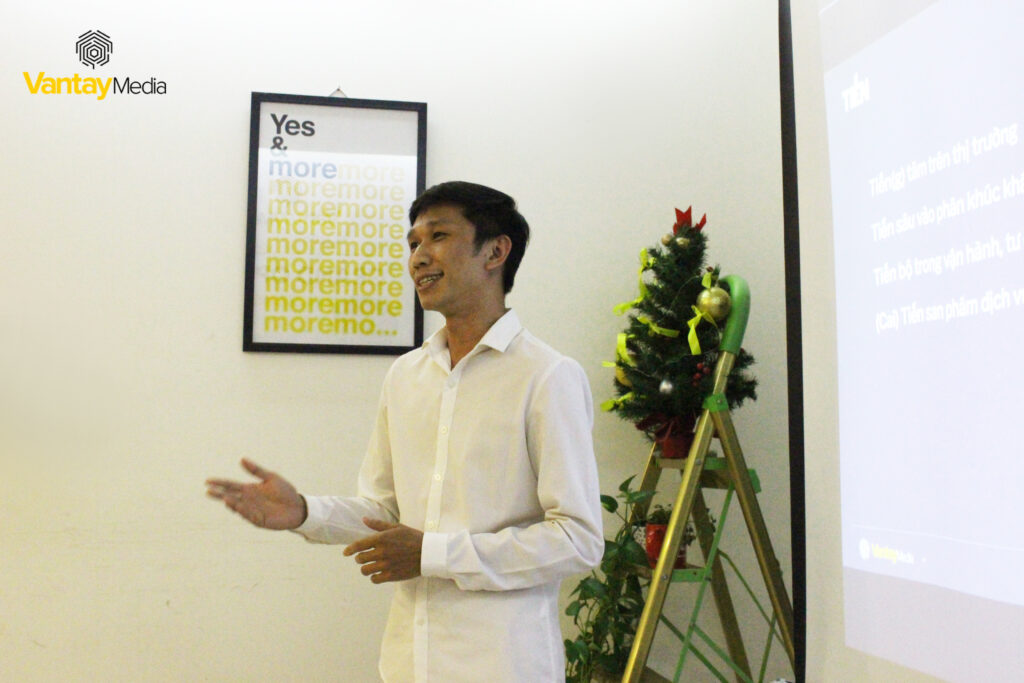 Mr. Toàn important goals in 2022
Following the summary was a performance to honor and award prizes to teams and individuals with outstanding achievements in 2021.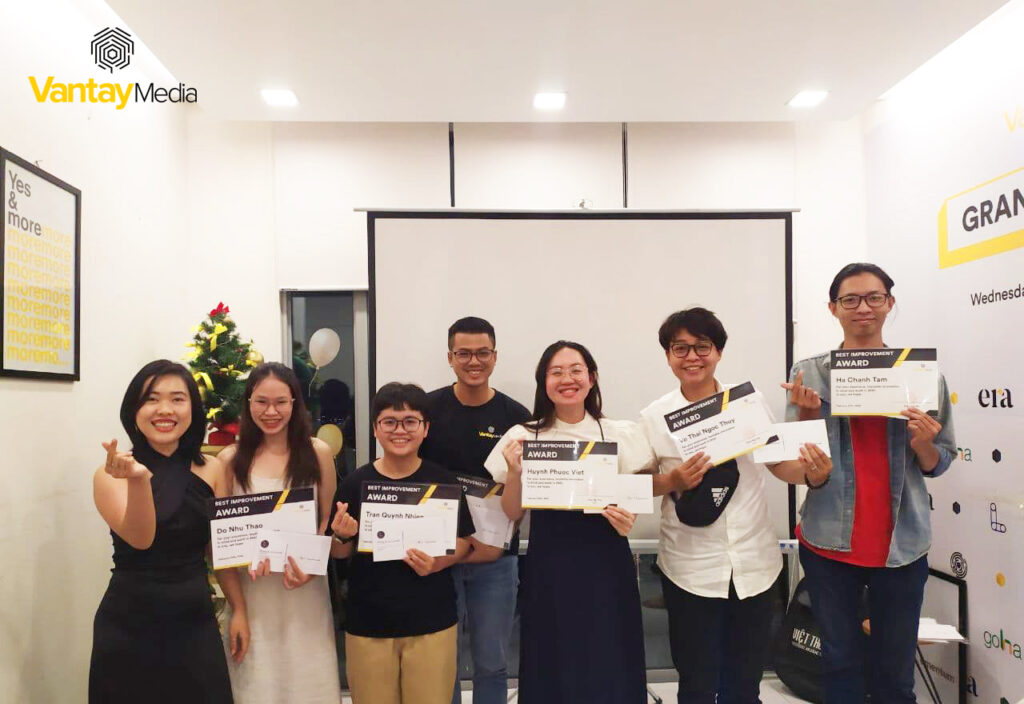 The Best Improvement Award goes to Chanh Tam, Ngoc Thuy, Phuoc Viet, Xuan Huy, Quynh Nhien, Thao Do (from right to left)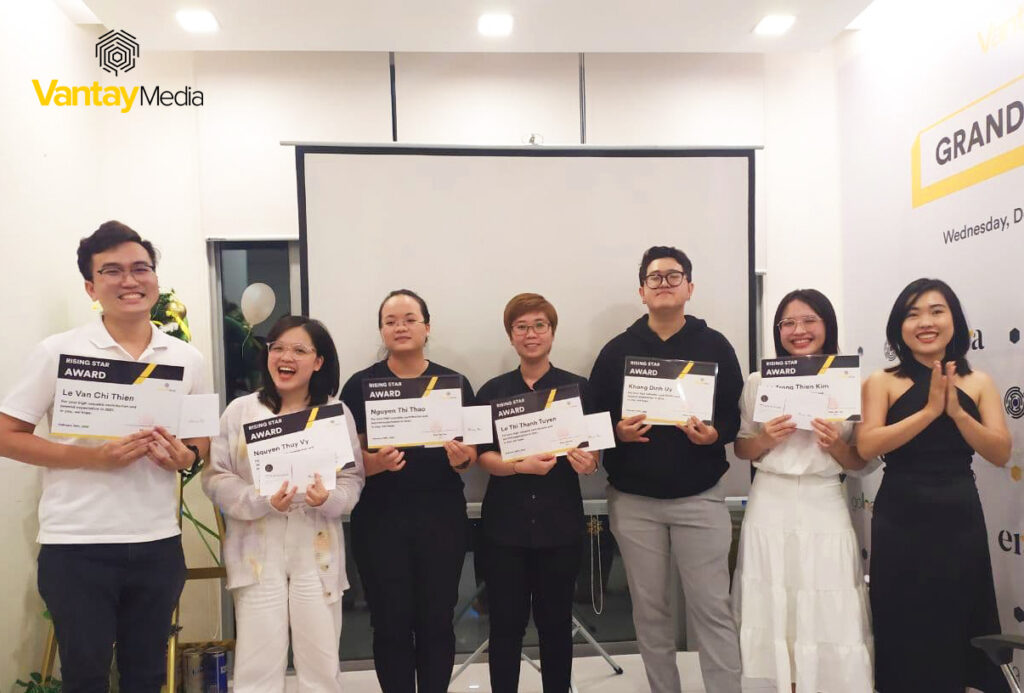 Rising Star Award for Chi Thien, Thuy Vy, Thao Nguyen, Thanh Tuyen, Dinh Uy, Thien Kim (from left to right)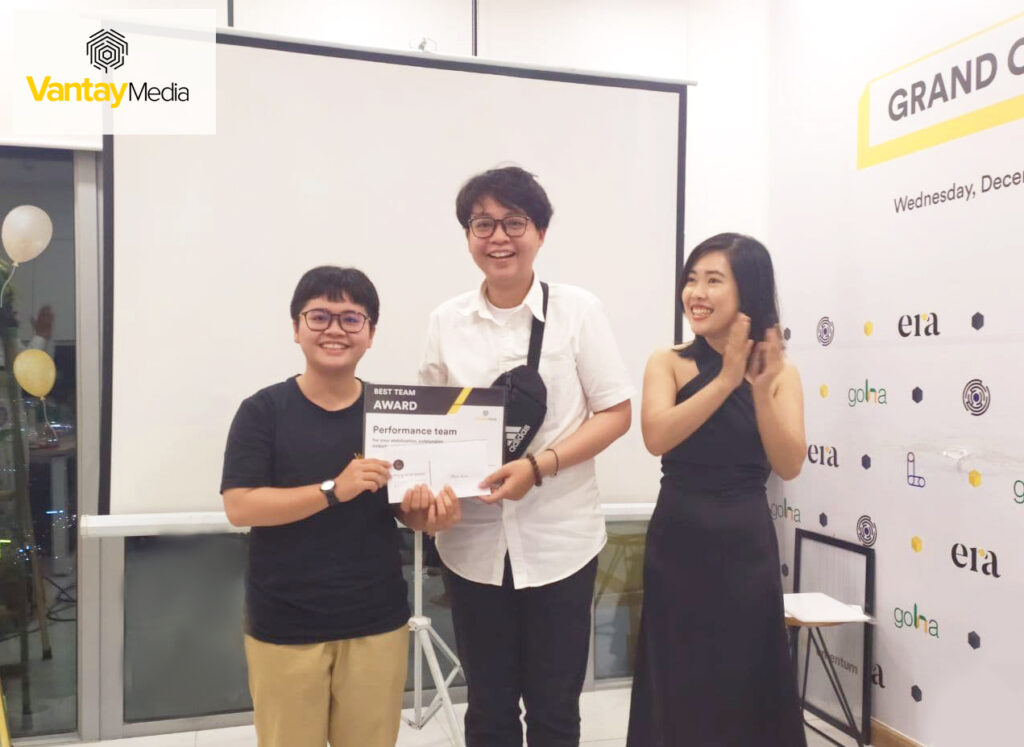 Best team – Excellent team in 2021 – belongs to Performance team, Nha Nguyen and Quynh Nhien represent the team to receive the award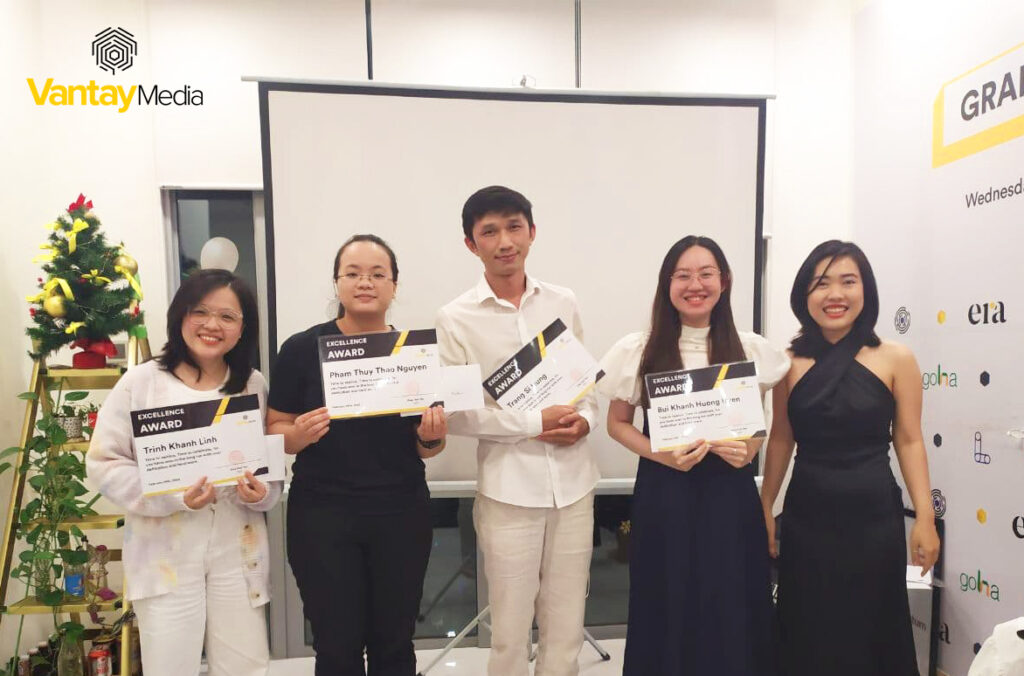 Excellence Award belongs to Khanh Linh, Thao Nguyen, Si Hung, Huong Uyen (from right to left)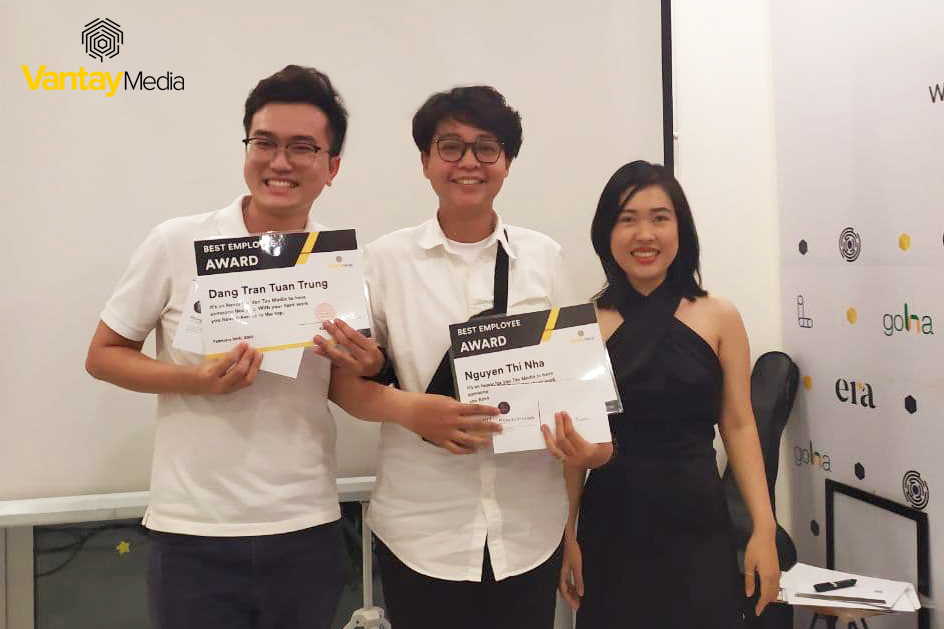 Best Employee Award belongs to Tuan Trung, Thi Nha (from left to right)
After the meaningful ceremony, there was a meeting with a joyful atmosphere, full of excitement with fellowship, dessert, toasting and singing and dancing.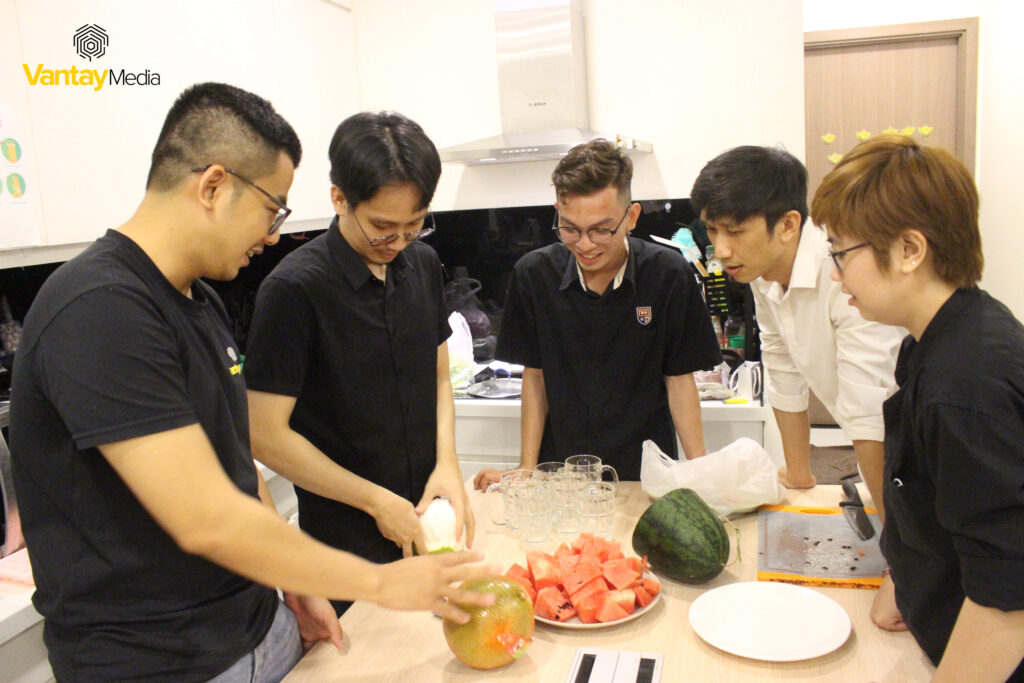 Prepare together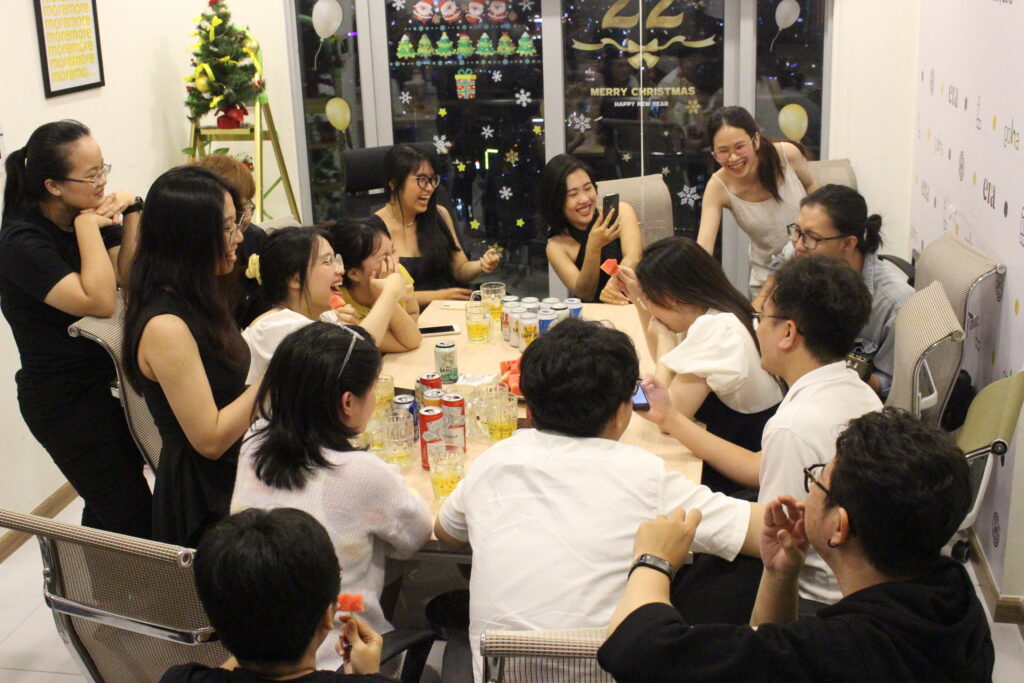 Have fun together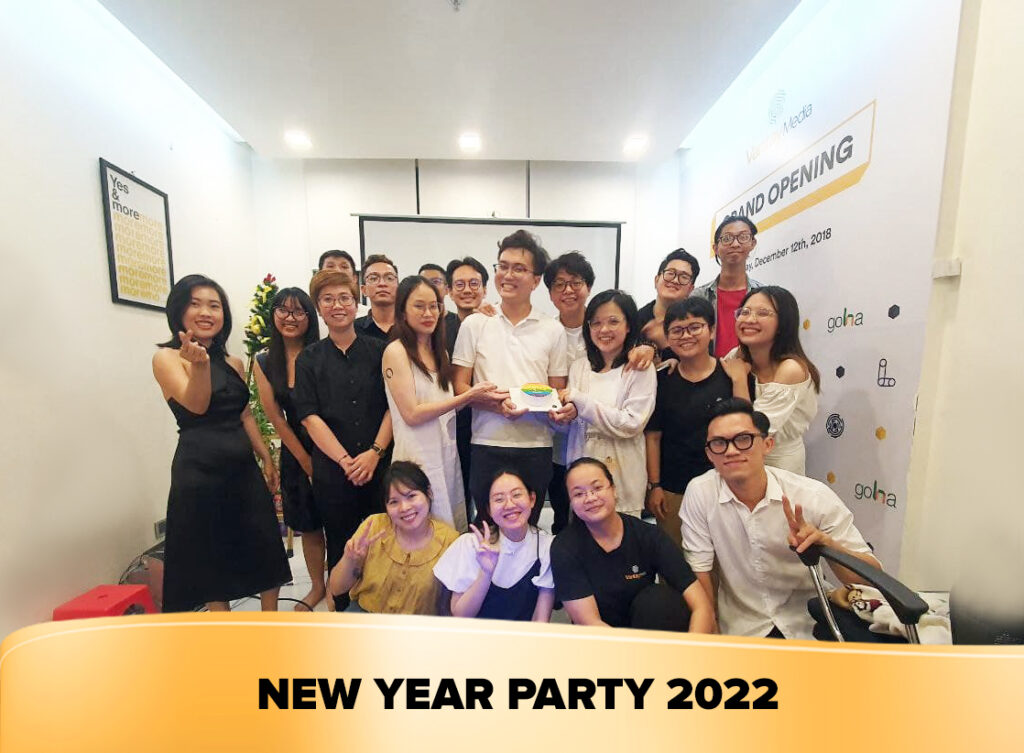 Welcome 2022 with many promises of personal self-improvement and improvement in service quality. At the same time, it is a commitment to a professional and dedicated working attitude, bringing the best digital marketing, branding… solution packages to customers.
Related articles