To improve the quality of human resources, Van Tay Media had an in-house training with the speaker – Mr. Bui Quang Tinh Tu – Founder of UAN (Underground Agency Network). (learn more about him) at 08:30 AM, November 20, 2020 with the topic "Beyond Targeting & Segmentation".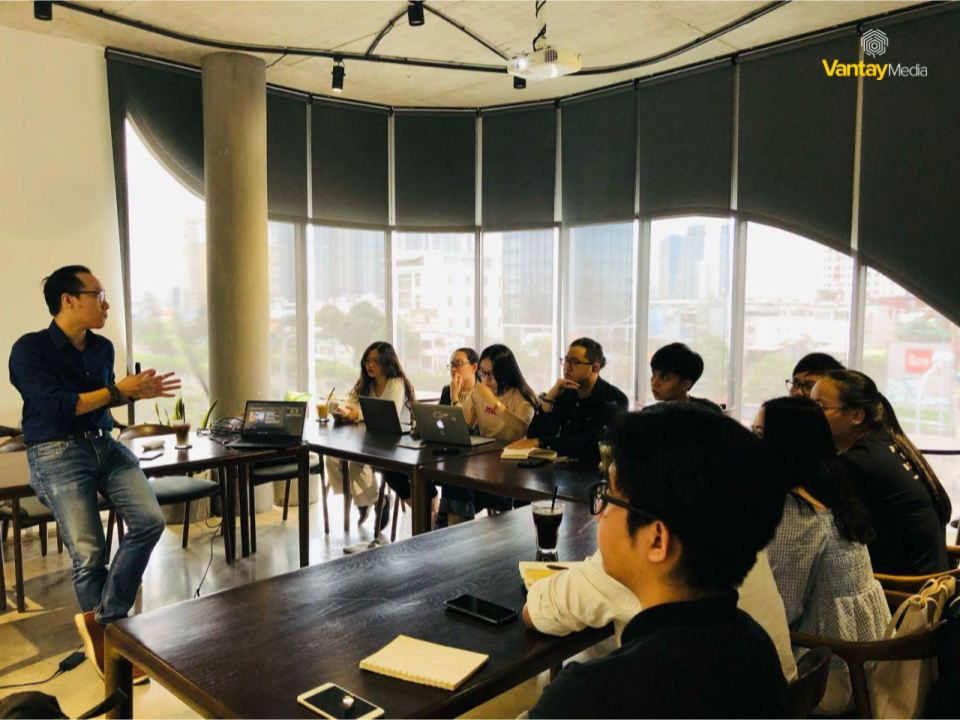 Everyone is listening attentively to the speaker sharing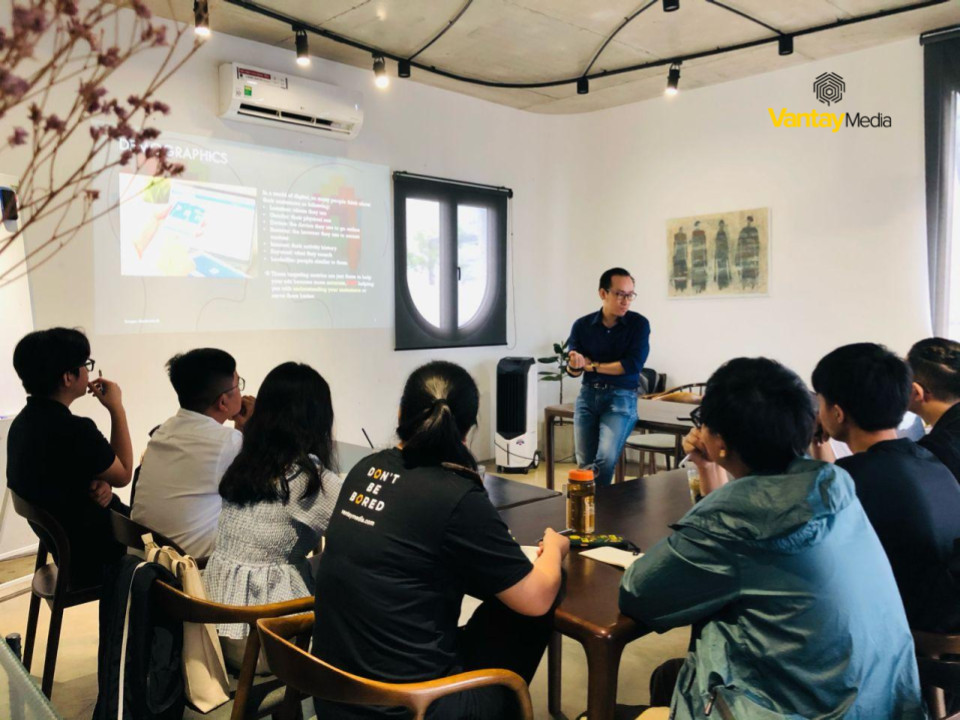 Everyone is listening attentively to the speaker sharing (another view)
With extensive experience and an energetic speech, not only did he provide a lot of useful knowledge but also brought an atmosphere of excitement through a series of lively examples.
The training started with the fact: We are all human and we possess a range of needs that go deeper than what can be seen through demographic information, so how can we fully understand customers and have successful marketing strategies? The answer is related to some important keywords:
Rationality & Irrationality: We live with emotions more than logic

Worldview: We are very susceptible to being dominated by bias

Hate & Love: We need to accept the imbalance between love and hatred of customers

Buyer & User & Enabler: We must Identify the buyer, the user and the person who ultimately uses the certain products / services.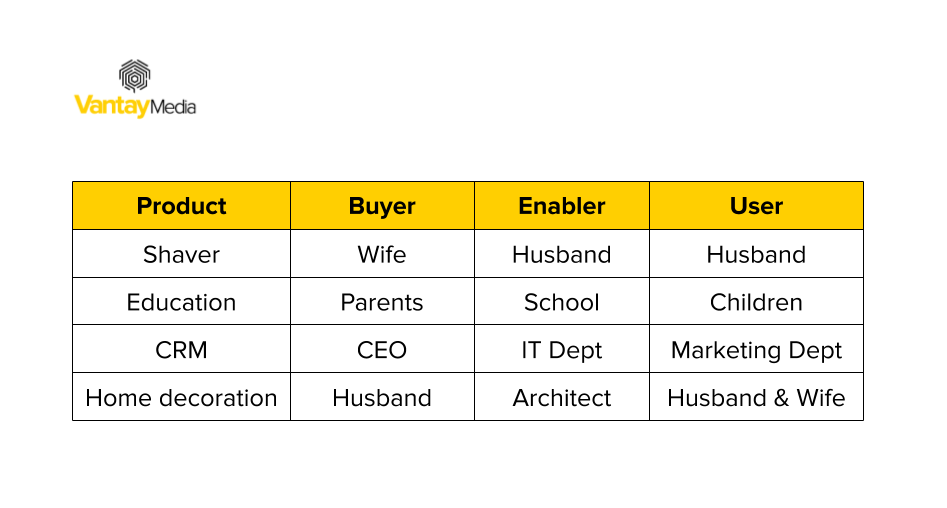 Table of examples
Grasping the above points of view, the team practiced step by step to find and decompose customer insight according to the following model: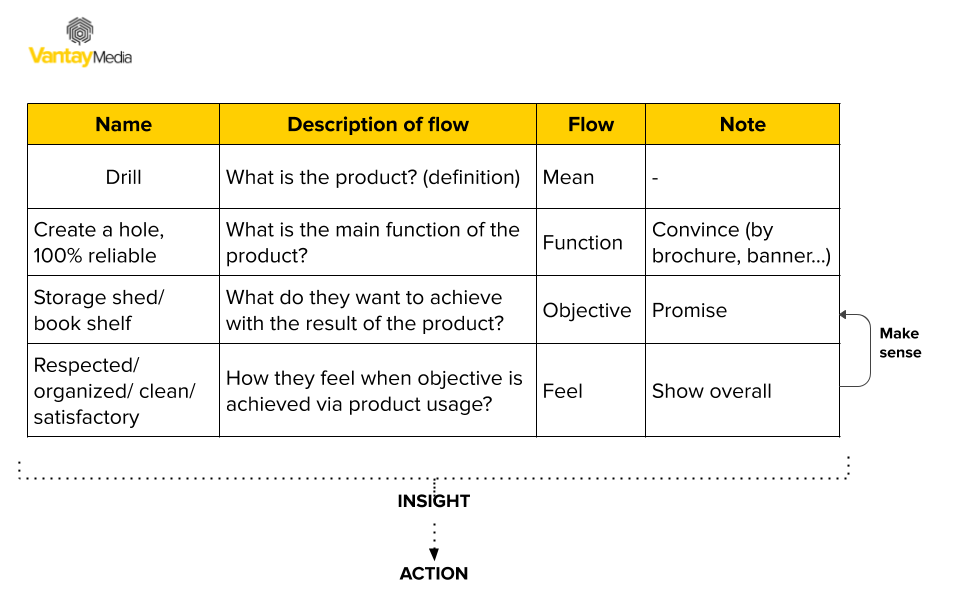 The training session ended with a Q&A session. Capturing customer insight and understanding their real needs is the key to every successful marketing campaign.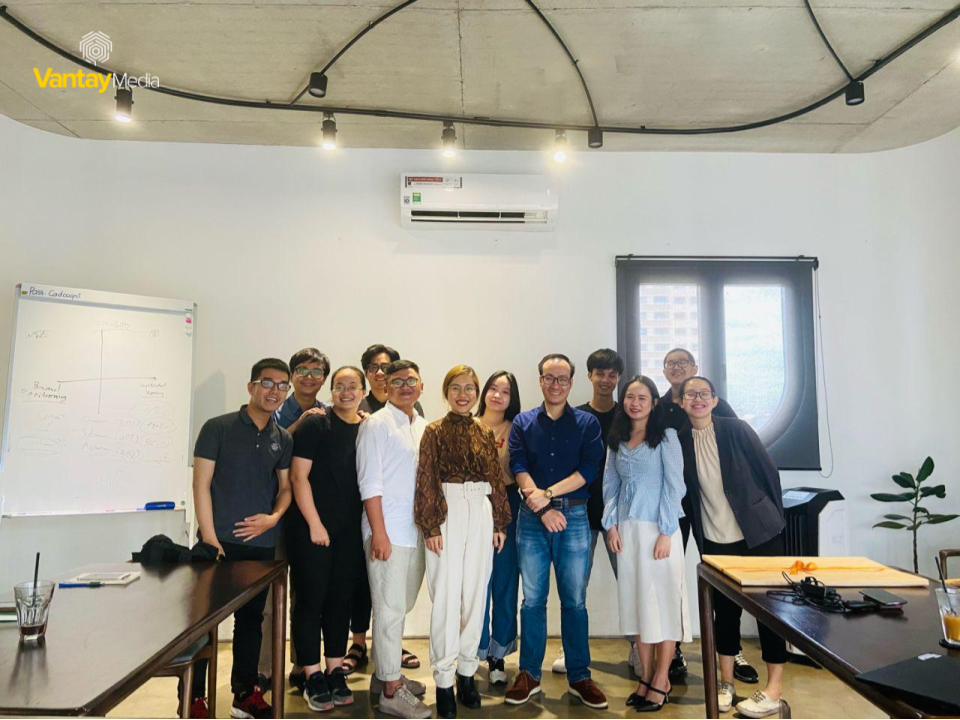 Van Tay Media team and speaker – Mr. Tu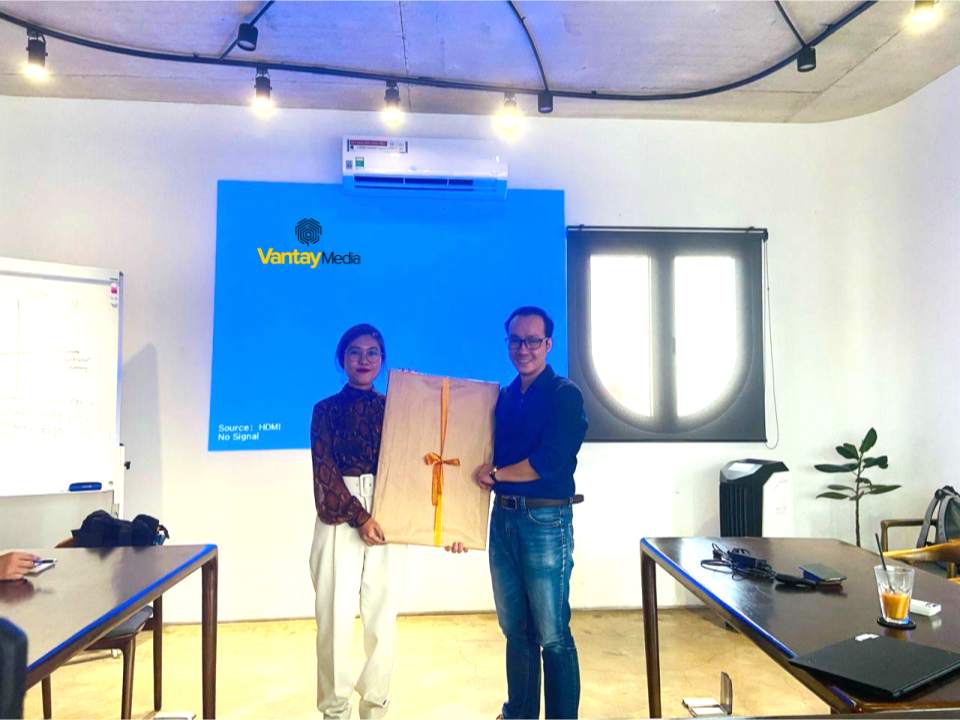 Ms. Kieu Hai Yen (CEO Van Tay Media) and Mr. Bui Quang Tinh Tu (CEO UAN)
Related articles