On December 02, 2018, for the first time, VTM held a workshop with a topic of online marketing in 2019 including the participation of VTM's CEO – Ms Kieu Hai Yen as one of two speakers.
Participants in this workshop were business' owners and managers in HCMC. The main aims of this workshop were to impart knowledge of online marketing and to help other managers update knowledge of google ads, facebook ads and content marketing in 2019.
Before Ms. Yen presented her ideas, Ms. Lam My Hanh – CEO of Goha – had talked about Performance Marketing – Google Ads and  Facebook Ads. Thanks to her speaking, CEOs and Managers in the workshop know the valuable and exceptional tips on how to boost SEO and combine ads on different channels effectively. In addition, she shared how to make an eye-catching ad and gain more clicks on ads. Her information helped others create an effective and natural ad for their products or services.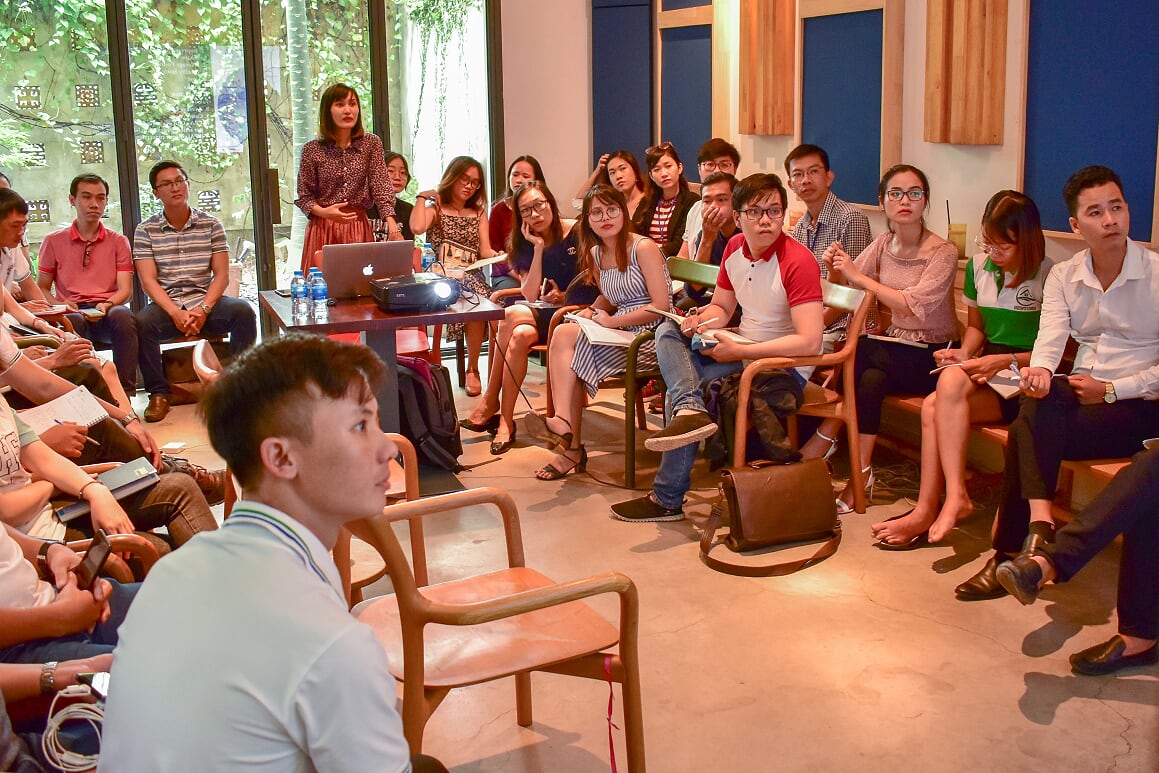 Ms. Hanh brings practical tips on how to boost Performance Marketing effectively
The workshop had several parts and Ms. Yen took responsibility for the Content Marketing part. As a CEO of VTM and an expert in Content Marketing, she shared interesting things about Content Marketing trends in 2019, which helped marketers work more effectively. Besides, with her experience of conducting several projects of marketing, she mastered marketing rules and helped everyone realize them. She explained the way how to produce contents differently and creatively to meet the increasing demand of the market.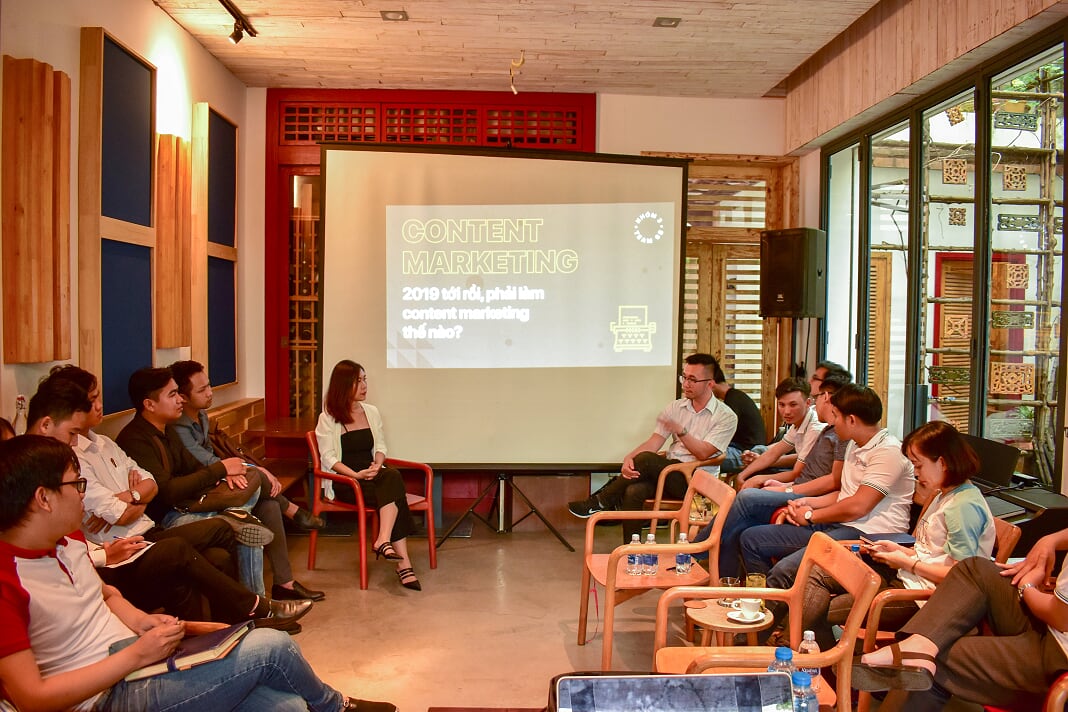 Ms. Yen was talking about content marketing in 2019
At the end of the workshop, she received a lot of questions about content marketing and how she transformed an idea into a completed product. She was pleasant to answer all of the question and freely share with people what she knew. After all, everyone had dinner and watched the football match between Vietnam and Philippine.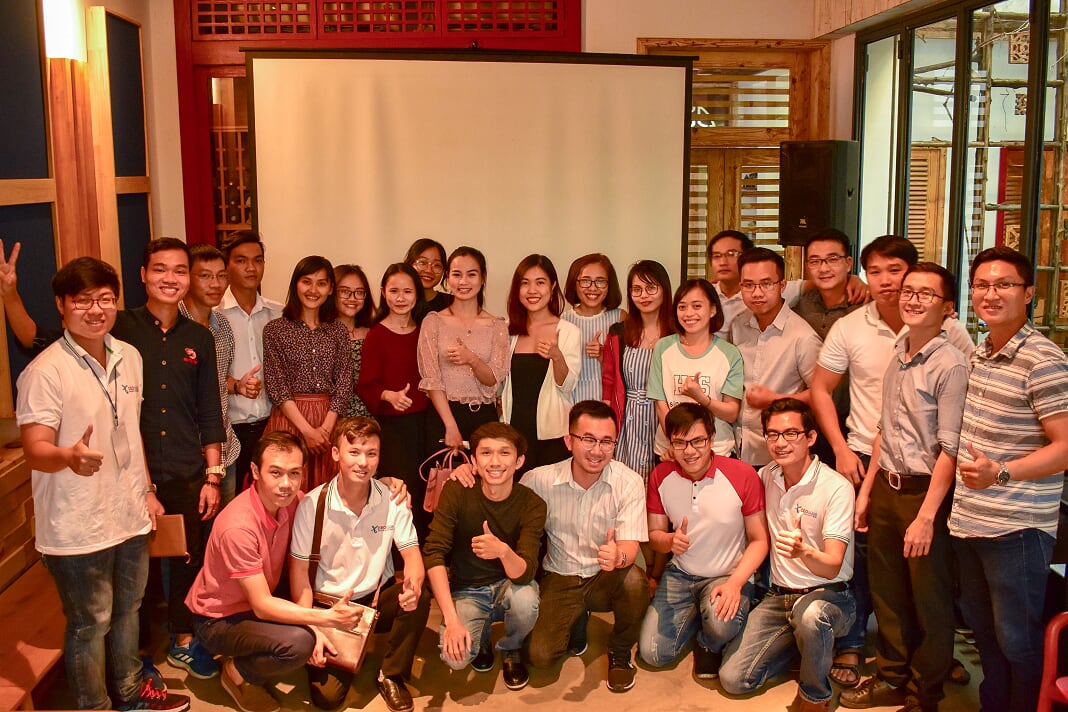 Everyone was happy to come to this workshop.
So to speak, this workshop was very successful. Everyone shared information about the workshop on Facebook with their friends and hoped there are more workshops like this in the future. Through this workshop, our CEO attracted a lot of attention because of her shares and her knowledge about a complicated and constantly changing topic – content marketing.
In the years to come, VTM will hold more workshop to share our knowledge in several fields like website design, UX/UI development, branding, etc. We hope our shares help young people, especially young marketers, do a variety of good marketing strategies in 2019.
Let's take a look at some precious moments on the workshop:
Thank you for watching. If you have any questions about Performance Marketing and Content Marketing, just, leave a comment. We are here to help!
See you soon!
Related articles