Workshop "Content marketing – the heart in the digital era?" took place in the morning of December 14th, 2019 at Digihub with the participation of more than 20 guests. The workshop attracted the attention of  many people who are working in the fields of Content marketing, Social, business owners came and joined.
With two main parts, the workshop aimed to help participants, in turn, have a quite full understanding about the role of Content marketing, how to come up with ideas and practical implementation as well as some tips to create appealing contents.
Content marketing overview
Ms. Kiều Hải Yến – CEO of Vân Tay Media had a lot of sharing about the theme "Content marketing" including definitions, roles, choosing key message, how to conceptualize as well as implement Content marketing in reality effectively.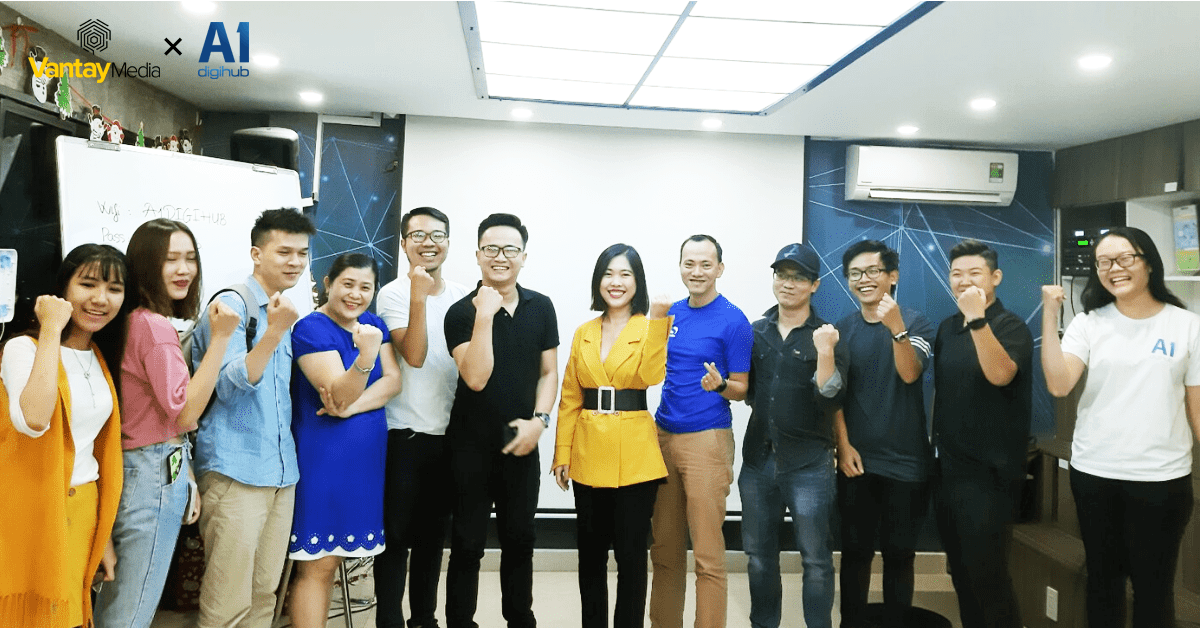 Content marketing is a marketing strategy which focuses on  creating and distributing contents that are various, valuable and relating to a group of customers clearly zoned (divided by ages, sexes, occupations, living areas,…)
This issue plays a huge role in increasing brand awareness, attracting potential customers, reducing staff and advertising budgets, saving expenses. It can be said that  Content Marketing has been present throughout the customers' journey since the moment they have just known about the brand name until making up their mind to buy products.
Building Key Message
To have attractive content, first, we should build up a key message which meets these demands below:
Being succinct but easy-to-remember as the customers always prefer reading something brief, catchy, and that they will remember it longer than those lengthy messages. For example, seeing Kinh do means Tet is coming.

Meeting the exact demands with the right target. Customers will not pay attention to something that is not meeting their requirements, no matter how excellent it is. Therefore, you have to understand what your customers require and satisfy right away. Besides, it will bring a better result to specify the right target customers, divide them into small groups as well as create different content for each group.
How to come up with an idea for your content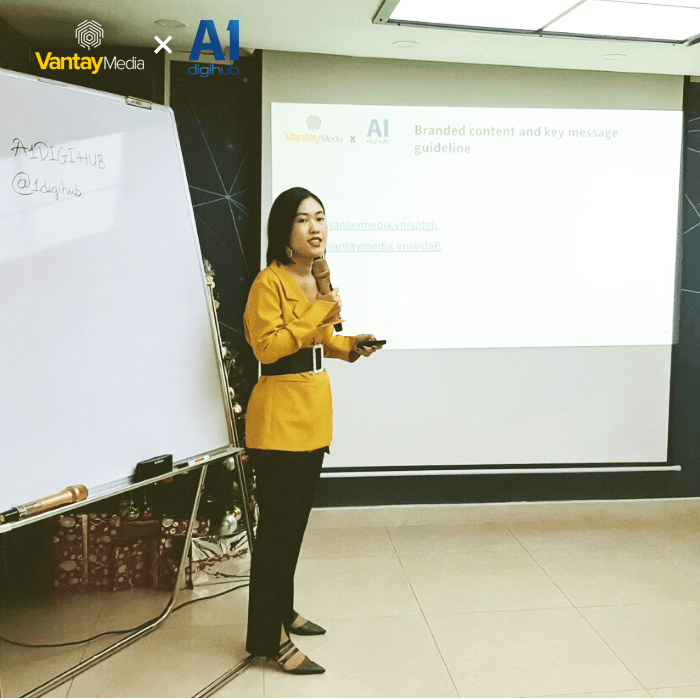 Ms. Kieu Hai Yen
Being better or extraordinary. You should do research about your adversary and draw up your strategy. If not being better than them, you should do something different, impressive, and brand new.

It is useful to search and list all information and former content relating to your theme of the content. After that, you should consider what aspects that the article was explored, point out if there is anything vague or new that is not explored.

Being creative based on the distinction. It is good to list all of your ideas, whatever how crazy and impossible it sounds. Then, you can consider the possibility and choose the best one.

Describing your content in means of using an image is an intelligent way to make your content look more attractive. However, it is recommended that the image should be familiar yet common as well as ensure everyone can understand.

Using a brand new expression and choosing a different perspective (for example, a girl looks 'tasty' like a salad bowl…)
The secret of good and attractive content?
In the next part of the workshop, Mr. Nhân Nguyễn – Co-founder Ade Solutions shared and add some more details into what Ms. Kiều Hải Yến had introduced, contemporaneously, about factors which give a hand to the attraction and positive effects of content as you wish.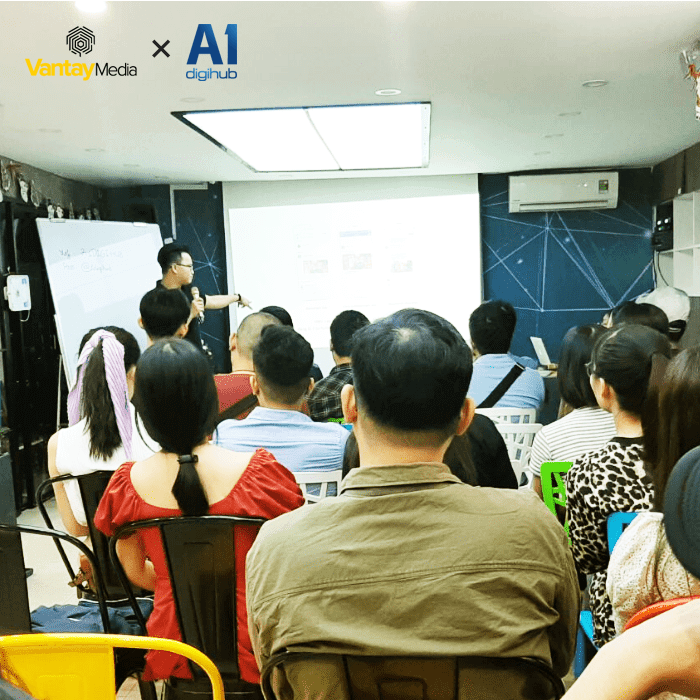 Mr. Nhan Nguyen
Divide customers in small groups and create content which only aim to serve a definite group.
Hit the needs, psychology and desires of customers

Introduce your strength, preeminence and compare them ingeniously with your competitors'.  Through doing this, you are helping customers to find out the answer about "why do the customers must choose you but not any other brands?"

It is recommended to do surveys and research to understand customers' behavior, habit, interest, demands…and work out a plan to approach.     

You should always be in the state of preparation and flexibility to deal with the events, unexpected incidents. 80% of what you made is based on the plan, the left 20% arises from the reality, the changes of society, or special events.  

Inner force (human resource, finance…) is a vital component to make your content high-quality, widespread as well as bring the most effective result.
The interchange between guests and speakers
The end of the workshop is also the discussion time between the two speakers and our guests. Many questions surrounding the topic about content are raised, such as how to deliver the content to the right target customers, the formula to write great content…The two presenters were enthusiastic to answer the question and help invitees to solve their facing problem.
Related articles